With The Open Championship fast approaching and the golf season in full swing now is the time to strike as participation and interest in our sport peaks.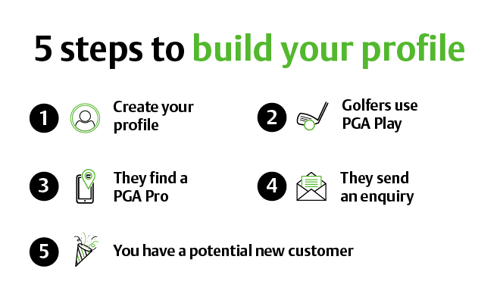 PGA Play is fast becoming the 'go to' platform for people looking for golf lessons, as well as a resource hub for instruction and golf-related content. Thousands of people are viewing video and written content each month, supplied by PGA Professionals and other golf-related experts.
The PGA Play platform is free for PGA Members to utilise and has delivered more than 100,000 users and hundreds of lesson enquiries. Building on this success, PGA Play helps facilitate even more introductions from golfers directly to PGA Members which will lead to additional revenue.
In addition to an email notification, the enquiry process has also been enhanced with the introduction of a new feature that sees PGA Members receive a text message alerting them to a new enquiry.
With more than 50,000 unique visitors to the site and 85,000 PGA Member profile views, all leading to more than 3,500 lesson enquires since launch, now is the time to improve your PGA Play profile with the 2023 season getting into full swing.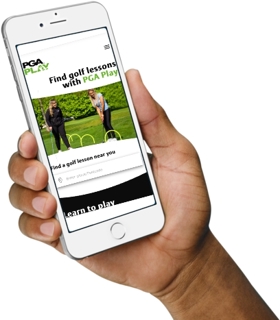 A new feature on the platform now allows golfers to search for custom fitting as well as golf lessons. With more than 12,000 monthly Google searches alone for club fitting and with the golf season now in full flow, now is the time to add a custom fitting profile to ensure your details come up in search results.
You will be able to show which manufacturers you work and custom fit with on your profile, as well as fitting technologies used, and you can also include pricing packages or events.
The custom fitting search function will be promoted heavily to three million nomadic golfers in the UK and Ireland, so make sure your profile is built and ready ahead of the forthcoming launch.
Don't miss out on this excellent free marketing opportunity by updating your PGA Play profile and start taking enquiries today.
Find out more or update your PGA Play Profile by clicking here