Golf's leading performance analysis company's new UpNext Player Development Programme connects up-and-coming players with their professional-grade launch monitor technology.  

Foresight Sports, the leading developer of professional-grade launch monitors, has kicked off the new year with the official launch of its UpNext Player Development Programme. Designed specifically for top junior golfers worldwide, the UpNex programme offers the game's best up-and-coming players with Foresight Sports' industry-leading launch monitor technology at greatly reduced costs.       

According to Foresight Sports' Director of Sales, Rick Cuellar, UpNex will be a game-changer for aspiring junior players – and their parents – who wouldn't otherwise be able to afford the company's Tour-dominating technology. 
"Players of every age that are passionate about performance know just how critical it is to understand the data aspect of their game.  Through the UpNex programme, we're finally able to make the technology this next generation of talented players needs, much more accessible. That by itself is a game-changer for the parents, the Junior Tours, and the players themselves that are looking to achieve success."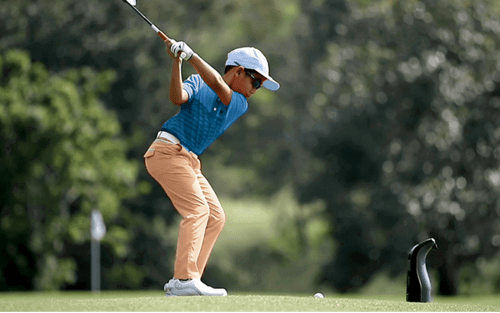 To maximise the impact of its UpNext Player Development Programme globally, and specifically within the UK, Europe, Middle East, and African (EMEA region), Foresight Sports and Foresight Sports Europe have allocated a significant number of both its bestselling GC3 and Tour-dominating GCQuad launch monitors exclusively for the program, and will offer both at up to fifty percent off normal pricing.  Qualifying program participants will receive the game-changing technology, as well as other exclusive benefits, in exchange for engaging in social media conversations about their game development.
Steve Dacre, Sales Director for Foresight Sports Europe confirmed that UpNext will be opening for applications within the EMEA region in the next few days. "We are hugely excited to be launching the UpNext programme to the huge numbers of talented and passionate junior players across our territory. Through this programme we are excited to support the next generation of elite players, both amateur and aspiring professionals, to take their games to the next level with Foresight's tour-proven launch monitors. With a limited number of GC3 and GCQuad units allocated for 2023, we welcome early applications from those interested in participating."
Junior players interested in the UpNext Player Development Programme can apply online at: https://foresightsports.eu/lp/upnext/?utm_source=press-release&utm_medium=referral&utm_campaign=UpNext
PGA professionals, coaches, and sports educators working with junior golfers are also invited to share the UpNext concept and information with their customers, teams, and players, ensuring they have the opportunity to apply for the 2023 programme. 
For more information on Foresight Sports' game-changing launch monitors, golf simulators and performance and entertainment software, visit the company's website at foresightsports.eu.