COBRA GOLF invests in their custom fitting across the UK and Europe to accommodate the growth and demand and to focus reducing lead times.
Cobra Golf has made significant investments to its custom club building process in the UK and across Europe by opening a new facility in Sweden. The new facility will handle all custom club orders for Europe, allowing the UK building centre in Leeds to solely focus on UK and Ireland custom orders. This move will help to reduce lead times for custom clubs even further in the UK as well as support the growth and demand for the brand and its products.
The European facility, in Helsingborg, is part of Cobra's investment across Europe along with a new European Team to help align the continent and provide more focus on Golf within the Puma Group. Previously, the UK club building facility in Leeds would build for the entire European region.
Despite the global & economic challenges posed over the last couple of years, Cobra has managed to maintain good lead times for its retail partners. Investing in staff levels and introducing an additional shift allowed the company to maintain its high standards whilst improving lead times to customers.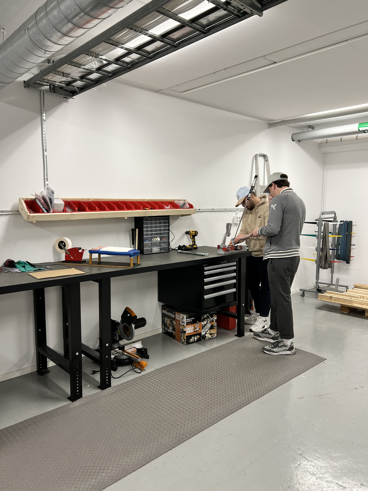 Brian Martin, Head of Sales for Cobra UK, and Ireland highlighted the importance of delivering a high level of service to our retail partners. "We want to create the benchmark for end-to-end customer service in golf and be a trusted go to brand that not only delivers great products, but also exceptional service levels to our TGI Partners," said Brian. "With the current demand and the importance of custom fitting, we want to make sure that we are fully prepared, and this new dual fitting centre approach is a major step forward."
Current expected build times for club orders are between 2-5 days from ordering plus delivery.
If you're interested in becoming a Cobra Stockist, please contact your Cobra Puma Sales Representative for more information or to book an instore visit:
FIELD SALES CONTACT DETAILS
South East - Billy Whiteman - 07827 277522 - billy.whiteman@cobrapuma.com
South London - Andy Collier - 07407 809130 - andrew.collier@cobrapuma.com
South West - Meyrick Field - 07711 152925 - meyrick.field@cobrapuma.com
Midlands/Wales - James Stafford - 07949 717553 - james@stafford@cobrapuma.com
North England - Sean Nicholls - 07825 343699 - sean.nicholls@cobrapuma.com
Scotland & Borders - James White - 07949 715726 - james.white@cobrapuma.com
Ireland & NI - Gary O'Flaherty - +353 (87) 210 8029 - gary.oflaherty@cobrapuma.com