To assist our PGA Professional Partners market their businesses successfully we have a number of tools at their disposal, including...
Enewsletter Programme
Utilising the leading email marketing system Campaign Monitor, the TGI Golf Enewsletter Programme allows our Partners to send out professional and personalised communications to their customer database.
Each month Partners receive a pre-populated newsletter including a competition from one of our Suppliers as well as news from the world of golf, video content and product features.
The Enewsletter Programme can also be used to send out regular communications such as important announcements, sales information and competition results.
MyMarketing HUB
MyMarketing HUB gives you the opportunity to utilise high quality, personalised digital and print marketing material free of charge.
By simply logging in to MyMarketing HUB Partners have a whole host of solutions at their fingertips.
Whether looking to create a promotional poster for the Pro Shop or an eye-catching banner for digital communications MyMarketing HUB has all the tools and a simple process to allow Partners to do so.
Retailers can print marketing material in the shop, download it to print at a local printer, or, for a small fee, order through TGI Golf's professional print partners to ensure a super high quality finish.
Industry Experts 
An expert and experienced marketing team is also on hand to help our Partners with anything they may need assistance on such as advertising, PR and social media.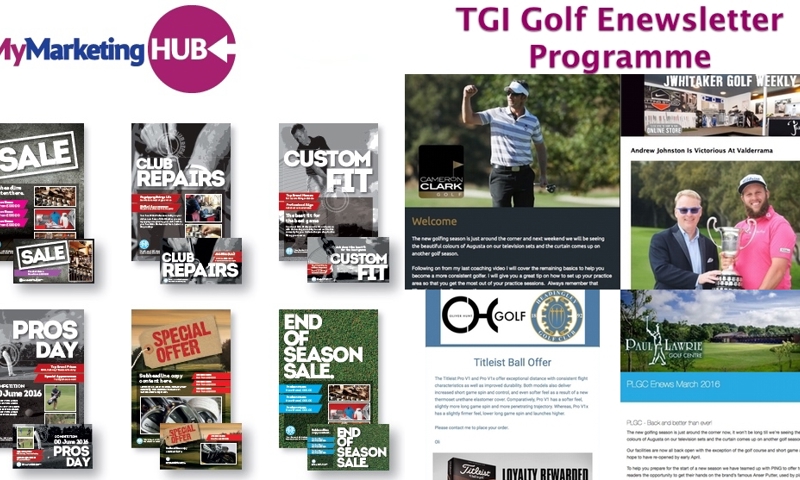 TGI Golf Enewsletter Programme