Regional winners of Titleist's TGI Golf Partners of the Year were treated to the ultimate fitting experience this week as they visited the brand's HQ and Performance Centre.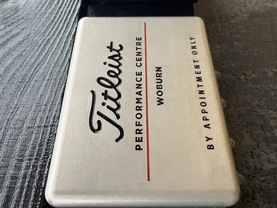 Kicking the day off at Acushnet's European headquarters at St Ives the Partners were given a tour of the facility before heading over the Woburn Golf Club to see the famous Performance Centre.
Here they spent time with Titleist's Leadership Team where they spoke about the fitting processes the brand's Tour staff and Elite players go through, as well as telling some stories from life on Tour.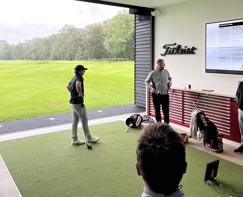 Partners were also able to witness the fitting process Titleist go through with Elite players as Walker Cup star James Ashfield went through his bag with Titleist fitter Michael Round.
Finally, Partners were given exclusive access to the new Scotty Cameron Barn at Woburn Golf Club. TGI Golf were the very first non-Tour players to have access to the facility, which will only be used by the world's best players.
The Regional Titleist TGI Golf Partners of the Year were: Peter Hanna (Lurgan), Paul Vaughan (Ardglass) and Bernard Quigley (Naas) from Ireland; Lee Fickling (Crews Hill), James Crawford (Waterlooville) and Matt Alderton (Bury St Edmonds) from the South of England; Cameron Clark (Moor Hall), Rob Macey (Norton Park) and Neil McEwan (Maxstoke Park) from the Midlands/North England and Steven Brian (Royal Burgess), Jason McCreadie (Buchanan Castle) and Gregor Howie (Barassie) from Scotland.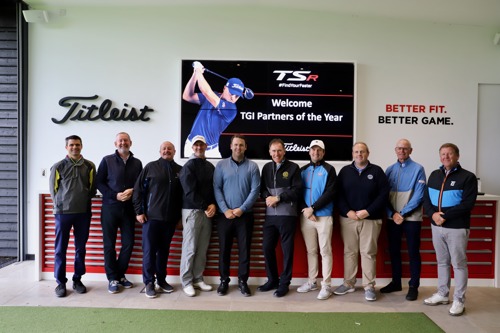 From these 12 Partners four will be selected by a panel including TGI Golf Retail Consultants and Titleist's sales team to head over to the USA in 2024 to visit Acushnet's Global HQ in Baltimore, which will include a tour of the brand's famous ball plants.
Rob Macey, PGA Professional at Norwood Park, said: "Thank you to Titleist and TGI Golf, this was an amazing way to spend the day."
Peter Hanna, PGA Head Professional at Lurgan, added: "It was great to see how the Performance Centre works, the attention to detail given to the players is nothing short of amazing. Thank you to everyone involved and for the nomination."