Partners, Staff and members of the golf industry took a trip down memory lane in February as TGI Golf's Business Conference and Awards returned to the Yorkshire town of Harrogate.
Eight years after the last Golf Trade Show and 20 years since the original TGI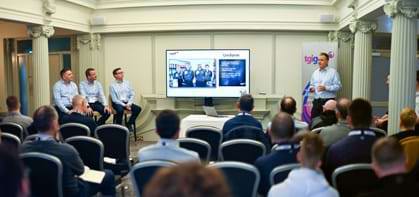 Golf Show, the Conference, held at the Double Tree by Hilton, saw Partners and their guests from across the UK and Ireland meet up for two days of educational seminars as well as a Brand Showcase.
The Brand Showcase saw nearly every Partner Supplier attend and gives Partners the opportunity to meet and to catch up with brands that they deal with already and to consider taking on something new.
Marian Riordan TGI Golf Partner, based at Dundrum House Hotel, said: "It's great to be back at the TGI Business Conference, I've been chatting to a few fellow Partners about what they do and getting some ideas on what I can do better, and the Brand Showcase is great. Putting faces to names of the people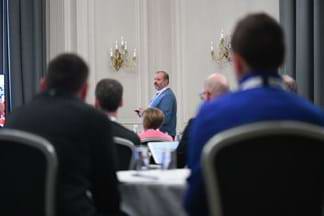 that you deal with allows you to build that relationship more effectively, which is very important to me, I'm really looking forward to the season ahead and working closely with the brands."
As well as the Brand Showcase on day one there were educational seminars hosted by Customer Experience expert, Ian Kelsall, Peter Jones, Director of Jones Regan Wealth Management and TGI's Retail Consultants.
Day two saw two keynote speakers Dr Paul Wood, VP Engineering at PING and former Olympian and double Commonwealth Gold Medal winner Chris Cook, give an incredibly motivating presentation.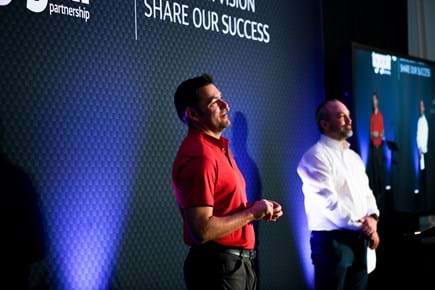 Gary McNeill TGI Golf Partner at Royal Portrush Golf Club, said: "I have really enjoyed the seminars, the line-up of speakers was fantastic. I particularly enjoyed Chris Cook and thought the TGI Retail Consultants did a great job, some real back to basics stuff that you can never hear enough and everyone can take something away from.
"The opportunity to interact with other Partners is wonderful, catching up with people that we haven't seen in some time and exchanging ideas is a big part of the conference and it has been lovely to come back to Harrogate"
TGI Golf MD, Eddie Reid closed the conference with his report on the group's position as well as a look forward to the season ahead and the challenges Partners may face.
Michael Kanev of Kingsknowe Golf Club, added: "The Brand Showcase is a fantastic opportunity to get some ideas for the shop that I might not have considered previously. It saves so much time being able to chat to the brands all at once rather than have to invite them to the shop or visit stock rooms.
"Being a TGI Partner is great, there is a real family feel and they are always on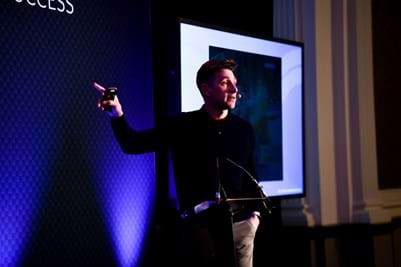 hand to help. The Retail Consultants are fantastic offering help on merchandising, shop layout, marketing and attending events like this - it's the full package!"
Adele McLean, TGI Golf Group Services Director, who organises the event, said: "It has been lovely returning to Harrogate as we have many good memories of the town having hosted the Golf Trade Show here for so many years.
"It was amazing to see so many of our Partner Suppliers attending the Brand Showcase and I'd like to thank all of them and our Partners for coming along and making this such a fantastic event. Also, a particularly big thank you to all of our speakers who delivered great seminars, Partners left the event with new ideas and motivated for the season ahead."