The PGA's new online platform has proved a resounding success with more than 40,000 unique visitors to the site and 60,000 PGA Member profile views.
All this has led to more than 2,500 lesson enquiries since launching last summer, so now is the time to build or enhance your PGA Play profile ahead of the new season.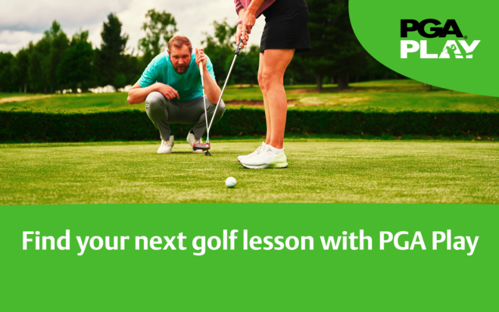 PGA Play enables golfers to locate their nearest PGA Professional and book a lesson. It is also becoming the 'go to' resource for instruction and golf-related content, with thousands of people viewing video and written content supplied by PGA Members and other golf-related experts.
Traffic is set to increase significantly over the coming weeks thanks to an exciting partnership with the British Golf Industry Association (BGIA), whose members include some of the biggest brands in golf. They are contributing as part of a wider strategy to help grow the game of golf and increase participation.
Below are the PGA's top tips to creating your PGA Play Profile.
Five Steps to Create Your PGA Play Profile
Visit the PGA Play profile page in the Member's area of pga.info
Follow the on-screen instructions to enter and update your profile
Add additional information about your specialisms and qualifications, plus details of lesson pricing and offers
Select the option to build your custom fitting profile. Include as much information as you can on what brands you work with, upcoming fitting days and prices
Upload a professional profile image and a video
TOP TIP: To attract more lesson enquiries, include a personal biography and an impactful statement to your profile. You will show up in more searches.