The Partnership Trophy team sheets for England and Wales and Scotland are shaping up following the first qualifying events this week.
With the chance to represent your country and a trip to Fairmont St Andrews in September, Partners headed to Halifax Bradley Hall and Dunblane New Golf Clubs vying for a spot in the eight-player teams.
The first of the two England & Wales qualifiers saw Adrian Ambler (Meltham), Gordon Cattrell (Middlesbrough), Andrew Rhodes (Keighley) and Martyn Stubbings (Seaton Carew) book their places in the team.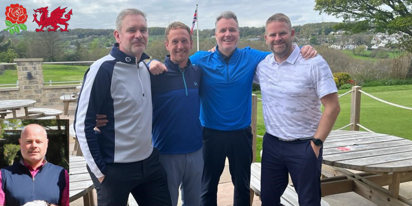 While the Scottish qualifier at Dunblane New saw three rookies cement their places on the team sheet in the form of Graeme McDougall (Bishopbriggs GC), Alan Reid (Alan Reid Golf/Melville Driving Range) and Callum Nicoll (Fairmont St Andrews) while David Patrick (Bruntsfield Links GS) returns to the team after makinghis debut in Portugal last year.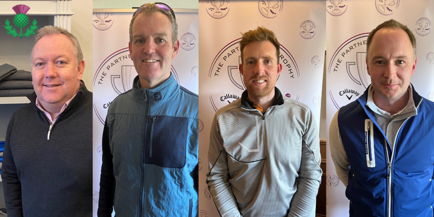 There are still two more qualifiers for both nations, with England & Wales taking place at Donnington Valley on Tuesday, May 9, and Pollok Golf Club hosting Scotland's second qualifier on Wednesday, May 10.
If you would like to attempt to qualify for either team contact your team captain (and Retail Consultant) by clicking their name below.
Chris Taylor (England & Wales)
Reigning champions Ireland kick off their qualifiers on Thursday, May 25th  in the Republic of Ireland at Monkstown Golf Club, with the second taking place in Northern Ireland at Lurgan Golf Club on Thursday, June 15.
Irish Partners hoping to qualify should contact Peter Smyth by clicking here.
Over the years the Partnership Trophy has been staged at St Andrews, Trump Turnberry and The Belfry.
The event has become a favourite among Partners with those lucky enough to qualify becoming determined to represent their country time and time again.
Sponsored by Callaway, Callaway Apparel and TravisMathew, it pitches the nations of the TGI Golf Partnership against one another in a battle for glory, some great Callaway prizes and an amazing few days at a first class venue.