TGI Partner Supplier, OCEANTEE, was in New York this week as they were shortlisted for Start Up of the Year in The Sports Technology Awards. 
These prestigious awards recognise innovators using technology to better engage with sports fans, increase participation, and make sport more fun. OCEANTEE was selected to celebrate not only its pioneering product range, but the social impact that the company continues to have in terms of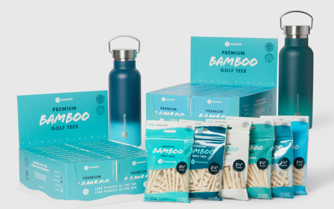 increasing understanding of sustainability in golf. 
OCEANTEE wasn't the only golf business there as the DP World Tour was shortlisted for their work in the fan engagement category, which is a great testament to the hard work that goes into delivering a worldclass product week on week.
TGI Partners can access OCEANTEE's new starter bundles and incredible retail packaging launched just a few weeks ago through TGI Direct or by contacting sophie@oceanteegolf.com directly.