-  Motocaddy also continues support for amateur golfers on the Trilby Tour -
Motocaddy is extending its support for the next generation of promising professionals and keen amateur players by partnering with two of the most exciting Tours for male and female golfers this season.
The brand has signed a multi-year deal to become the Official Golf Trolley Partner of the Clutch Pro Tour, which recently announced a new elevated status in becoming an Official Feeder Tour to The European Challenge Tour and DP World Tour. Featuring a total of 36 multi-day events across the UK, the opening tournaments of the season are set to take place between May 2-4 at both the Jack Nicklaus designed St Mellion Course in Cornwall and Luton Hoo in Bedfordshire. During the season, the male players will compete for a chance to win two full Challenge Tour cards and 44 Challenge Tour invites in 2024 and women golfers are offered the opportunity to qualify for LPGA Tour events.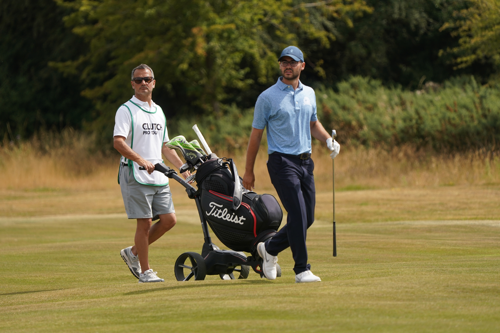 As part of the sponsorship, Motocaddy will title sponsor its own event – The Motocaddy Masters, which will take place at The Manor House Golf club from 6-8 June. Set on the southern edge of the Cotswolds, the stunning Peter Allis and Clive Clark designed course will play host to a 54-hole stroke play event with a guaranteed purse of £60,000.
"Partnering with the Clutch Pro Tour is an exciting opportunity for Motocaddy, as we look to further support the development of up and coming professional golfers with aspirations of making it on Tour," said Motocaddy Marketing Director, Oliver Churcher. "We have long been supporters of young British talent having sponsored the PGA EuroPro Tour for more than 17 years. With its conclusion in 2022, we are delighted that the expansion of the Clutch Tour is filling the void to ensure that the next generation of professional golfers have the opportunities they need to develop and experience the benefits of using our products," he added.
Commenting on behalf of the Clutch Pro Tour, Co-founder and Director Tom Hayward said: "We are incredibly excited to announce a new multi-year exclusive partnership with Motocaddy for the Clutch Pro Tour. We are proud to begin working with Motocaddy and to add another internationally recognised brand to our portfolio of tour partners. Motocaddy share our passion for developing talent and we look forward to delivering a dynamic strategy that will support our membership as they progress through the professional ranks."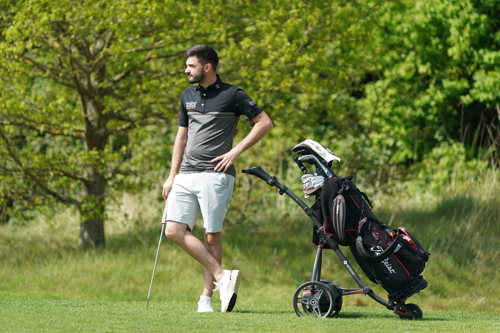 The Clutch Pro Tour is Europe's leading access tour, designed to give developing professional golfers the opportunity to compete at some of the UK's top championship courses. With a total prize fund of £1.8 million, at least £90,000 per week is up for grabs. As part of the partnership, Motocaddy will have branding and course signage at every event on the calendar, along with product placement. The brand will also be included in the comprehensive promotion of the events across the Clutch Pro Tour social media channels and email marketing.
Motocaddy has also renewed its partnership with the Trilby Tour following a successful 2022 season. The brand will continue as the Official Trolley Sponsor for the Tour, solidifying its support for male and female amateur golfers across the UK. As part of the deal, Motocaddy will provide two award-winning S1 electric trolleys as prizes for both category winners of the three Championship events taking place at Dundonald Links in June, Kilnwick Percy in July and The Springs Resort in August. On top of that, the brand will also award a brand new S5 GPS and Pro-Series bag to the winner of the Grand Final at Dundonald Links in Scotland in late September.
"We're delighted to be partnering with the Trilby Tour again following a successful first season, which was thoroughly enjoyed by those that took part," said Motocaddy Marketing Director, Oliver Churcher. "We attended several events last year and it was a fun and competitive atmosphere, which is the perfect backdrop for any amateur Tour. It was also great to see so many Motocaddy trolleys out on the course and we look forward to another year supporting the Tour," he added.
The new commitments follow Motocaddy recently becoming headline sponsor of the 2023 British Junior Golf Tour, which offers talented boys and girls the chance to compete at over 30 events in nine-hole, 18-hole and Order of merit categories throughout the year. Motocaddy on-course banners will feature at every event over a busy season in which junior golfers will play at prestigious courses including Sunningdale Heath, Frilford Heath, Woodhall Spa and culminating in the Tour Championship at Walton Heath in October.
"I'm delighted that Motocaddy is in a position to support all areas of mixed gender golf, from juniors golfers dreaming of being on Tour to amateurs and aspiring professionals with the chance to take the next step in their careers" added Churcher.
For more information about Motocaddy trolleys, plus other Motocaddy products including bags, batteries and accessories, please visit www.motocaddy.com or follow @MotocaddyGolf.