Dumfries & County PGA Professional James Erskine was crowned Partner of the Year at the annual TGI Golf Awards, staged in Harrogate.
The event, held at the Double Tree by Hilton hotel, also saw PING claim a seventh Partner Supplier of the Year award, as voted for by the group's Partners.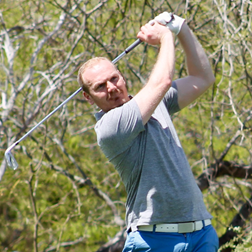 Erskine took the top gong of the night, seeing off fellow nominees Brendan McGovern (Headfort), Nick Williams (St Enodoc) and Phil Toomer (Shrewsbury Driving Range).
"I'm truly humbled and honoured to have won this award, especially when you look across a Partnership that has such outstanding PGA Professionals across the UK & Ireland. I owe a great deal of gratitude to my members, customers and friends who have supported me through the development of my business.
"My business was founded on giving children the opportunity to play golf at no cost. The Stanley Morrisons charitable trust and Children's trust founded by fellow TGI Partner Kieron Stevenson, have been instrumental in assisting me along the way to delivering golf to over 20,000 children across a 100 mile area in the south of Scotland in the last decade.
"My staff Ryan, Rogan, Taylor and Rory this award is a great reward for your hard work and first class level of expertise.
"TGI Golf is amazing in supporting our businesses and, for the help of my Retail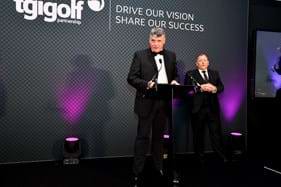 Consultant Ricky Gray, I feel extremely grateful. His constant dedication and commitment to not only enhance my business and my personal development should be commended."
Leading figures from the golf industry attended the event where both PGA Professionals and suppliers are recognised for their achievements over the course of the year.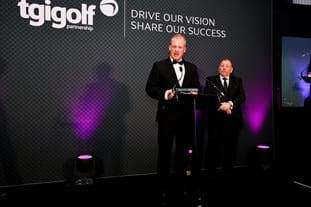 Andrew Humphreys of Aberdovey Golf Club claimed the Pro Shop of the Year award, while the team at Royal Portrush Golf Club won the Marquee Pro Shop of the Year.
Ian Ridsdale of Wrag Barn Golf Club picked up the Most Improved Business of the Year award, while Mark Butler (Mark Butler Golf Academy) was New Partner of the Year.
The supplier awards, which are decided upon by the TGI Golf Partners through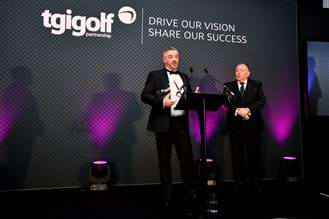 the group's annual Supplier Survey, saw PING nominated in every category – a first for the event – and collecting a seventh Partner Supplier of the Year award, while also winning Hardware Supplier of the Year.
Callaway picked up the Product of the Year award for its Rogue ST range, while Peter Millar took the Apparel Supplier of the Year crown for the third time.
Lisa Lovatt, PING Managing Director, said: "To be nominated in every category is such a great achievement, for apparel it's the first time we've been nominated and we are thrilled with that. Every employee at PING strives to give the best service to all our customers, so a huge thank you to them and thank you to all the work that TGI Golf Partners do to represent the brand.
"We don't take awards and customer loyalty for granted, on behalf of everyone at PING thank you."