The line ups for both England & Wales and Scotland are now complete ahead of the Partnership Trophy held at Fairmont St Andrews in September.
The two final qualifiers for both teams were held this week with English & Welsh Partners heading to Donnigton Valley while the Scots travelled to Pollok in an attempt to make the teams.
Martin Balfour made home advantage count at the Donnington Valley qualifier, joining Ed Goodwin (Lilley Bank), Carl Bianco (Woking) and John Lines (Golfsupport) in etching their names into captain Chris Taylor's team.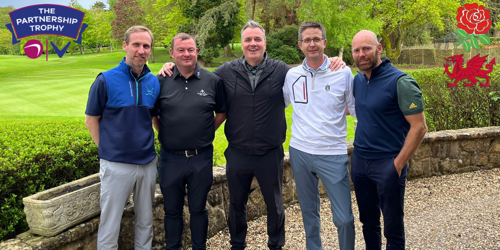 The quartet join Adrian Ambler (Meltham), Gordon Cattrell (Middlesbrough), Andrew Rhodes (Keighley) and Martyn Stubbings (Seaton Carew) in the England & Wales team.
In Scotland, there was a close battle to make Ricky Gray's final team and it was Partner of the Year James Erskine and Cawder's Gordon Stewart who finished tied at the top of the tree. They were joined by Chris Robinson (Portpatrick Dunskey) and Jordan Gallager (Baberton) who both just edged out Michael Kanev (Kingsknowe) on countback.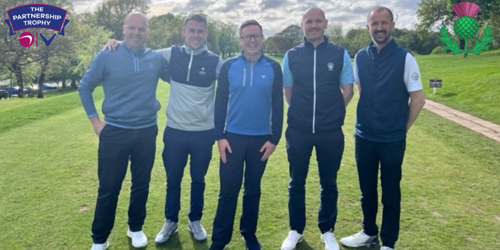 The four qualifiers will join Graeme McDougall (Bishopbriggs GC), Alan Reid (Alan Reid Golf/Melville Driving Range), Callum Nicoll (Fairmont St Andrews) and David Patrick (Bruntsfield Links GS) who booked their place in the team last week.
Holders Ireland are yet to stage their qualifiers, with the first taking place at Monkstown Golf Club, Co Cork on Thursday, May 25th and the second staged at Lurgan Golf Club on Thursday, June 15th.
Irish Partners who haven't yet registered for the qualifiers should contact Retail Consultant and team captain Peter Smyth.
Over the years the Partnership Trophy has been staged at St Andrews, Trump Turnberry and The Belfry.
The event has become a favourite among Partners with those lucky enough to qualify becoming determined to represent their country time and time again.
Sponsored by Callaway, Callaway Apparel and TravisMathew, it pitches the nations of the TGI Golf Partnership against one another in a battle for glory, some great Callaway prizes and an amazing few days at a first class venue.