Luxury golf shoe brand Duca del Cosma once again gained recognition for its super stylish hand-crafted leather golf shoes with sought-after awards from leading U.S. golf publications and websites for models across both its men's and women's lines.
The striking DANDY (White) and sporty POSITANO (White/Navy/Red) shoes were credited by Golf Digest - America's #1 golf magazine - in its prestigious 'Best Men's Shoes of 2023' category, while the chic ALEXA(Pink) and dashing SERENA (Navy/White) styles made the shortlist in the 'Best Women's Golf Shoes of 2023' listing. This marks the fourth consecutive year the brand has featured in the Golf Digest shoe listings.
The influential GOLF.com 'Best Women's Golf Shoes of 2023' listing recognized the contemporary FESTIVA (White) style as one of nine shoes in the shortlist, selecting it as the 'Best for Versatility'. The publication said: 'these Italian-designed, hand-crafted leather golf shoes give you the best of both worlds with style and performance'.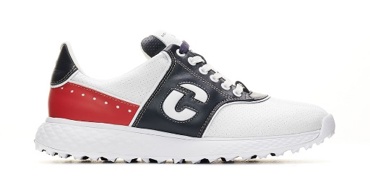 Commenting on the latest awards for the brand, Evelien Lauwers, Managing Director North America, said: "We are thrilled to receive recognition from both Golf Digest and GOLF.com this year as we continue to drive our Italian Golf Evolution to even greater heights in the competitive U.S. golf shoe market. Five of our golf shoes being recognized by leading golf writers is testament to the quality throughout our super stylish golf shoe collection offering top performance and unrivalled all-day comfort."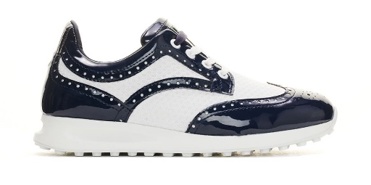 The brand's latest golf shoe collection features the most advanced footwear innovations, including the pioneering ultra-lightweight D-Eva outsole technology applied to four styles to ensure golfers can continue enjoying supreme comfort and game-enhancing performance in a lighter shoe without compromising on foot support and stability in the swing.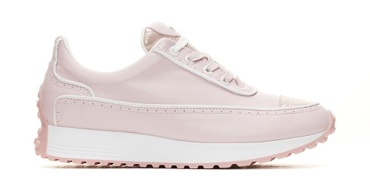 Additional features include a waterproof sock system with OnSteam® recyclable microfibre technology applied to a number of shoes in the range, while the breathable ARNEFLEX® insert sole is also manufactured using recycled materials and delivers unrivalled all-day comfort. A recyclable heel and toe-cap come on all styles.