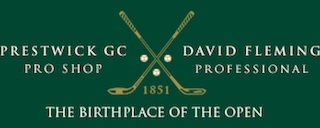 PGA Qualified or Registered PGA Trainee – Prestwick Golf Club, Ayrshire
Prestwick Golf Club, Birthplace of The Open Championship, have an excellent opportunity for a PGA Qualified or Registered PGA Training Assistant. The successful applicant will be a highly motivated team player with attention to detail.
Welcoming gofers from around the world, your role will involve retailing in our award-winning pro shop, administration, assisting with junior coaching and club fitting. You will gain invaluable training with practical skills along with time to play and develop your game.
Please submit your application with CV to David Fleming, Head Professional at dfleming@prestwickgcproshop.com
Closing date – 18th February 2002
_____________________________________________________________________________________________________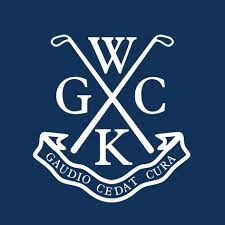 Full Time Qualified PGA Professional/Trainee - West Kilbride Golf Club, Ayrshire 
A fantastic opportunity for a full-time qualified Assistant Professional/trainee to join the busy West Kilbride Professional Shop team.  An excellent Championship links course with good practice facilities and a thriving membership.  The role will include all aspects of the golf industry, and will focus on retail, custom fitting and coaching.  Experience on Trackman 4 will be beneficial.
Required Skills:
Self-motivated and enthusiastic about working in the golf industry
Proactive
Can work effectively as part of a team
Good customer service skills - polite, helpful and welcoming
Possess a genuine desire to offer an outstanding customer service to members and visitors alike
Job Description:
Ideal candidate would be passionate about all aspects of coaching; including offering both individual and group sessions including junior coaching
Knowledge and experience with club fitting using a launch monitor
Ability to effectively run the day-to-day procedures of the Professional Shop
To apply, send a short covering letter and CV to Iain Darroch westkilbridepro@gmail.com
Closing date - 15th February 2022
_____________________________________________________________________________________________________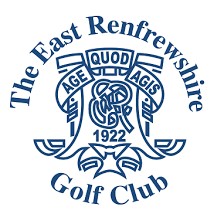 PGA Qualified Assistant Professional - East Renfrewshire Golf Club 
The East Renfrewshire Golf Club is seeking to employ a PGA Qualified Assistant Professional to take on the role of heading up our Junior Golf Academy and Group Coaching with 20-30 hours per week shop duties. Shop hours will be varied over the week and will include some weekend shifts. The successful candidate will also be required to assist in Trackman Club Fitting and will also have playing opportunities.
This is a fantastic time to join the team at East Ren, as we enter our Centenary year in 2022 which will be a busy and memorable time for our Club.
Basic IT skills would also be helpful but not essential and you will be required to give a polite, helpful and courteous service to our members, guest and visitors at all times. The use of a fairly basic till system and tee booking system will be expected from the lucky candidate. Maintaining a well stocked shop, in it's appearance keeping it clean, tidy and well merchandised is a very important part to your shop duties.
Any required product knowledge and skills training will be provided to ensure you can give our members and customers the service that exceeds their expectation. It is a very busy club and more so this year, so an enthusiastic and hard working candidate is essential.
If you are keen and a hard working individual who would like this opportunity and will be able to put up with my OCD, please email me your personal statement/CV to professional@eastrengolfclub.co.uk
Closing date 28th January 2022.
Successful candidate will be required to start as soon as possible.
Stewart Russell
PGA Head Golf Professional
The East Renfrewshire Golf Club
Tel No. 01355 500206
www.eastrengolfclub.co.uk
_____________________________________________________________________________________________________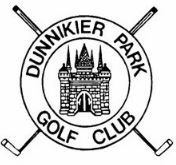 Full Time & Part Time Vacancies At Dunnikier Park Professional Shop
The role will have a strong focus on retailing, coaching, custom fitting, and providing excellent customer service to both members and visitors
There is a strong golfing and social membership along with a fantastic throughput of visitors therefore, the successful candidates preferably (but not essential) would have:
PGA Assistant/Trainee experience
Knowledge of the Golfing Industry
Knowledge of On-line Booking systems
Administration skills
Front line customer service skills
Retail experience
Essential:
Team player, driven, self-motivated, enthusiastic, energetic, positive attitude and hard working
The vacancies would ideally suit an experienced golfer. The position/s will also allow 'free time' to play, practice and coach.
Various incentive schemes would also be available
If you want to be part of the team and think you have the necessary qualities, please send your CV and a short covering letter to ally@amgolf.co.uk
Closing date 31st January 2022
_____________________________________________________________________________________________________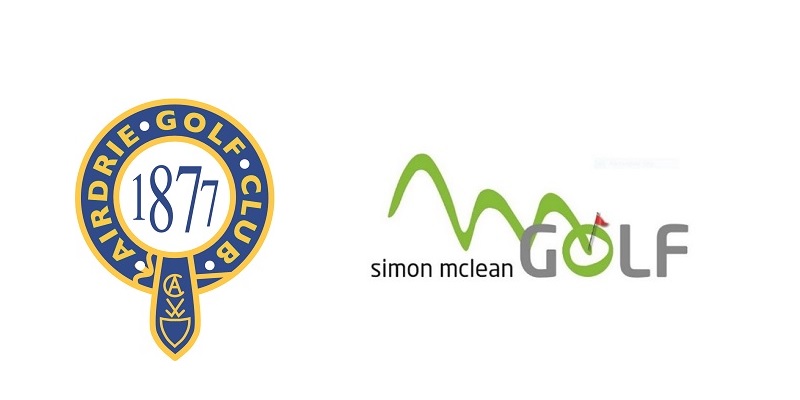 Assistant Professional  - Airdrie Golf Club, North Lanarkshire     
A vacancy has arisen for an Assistant Professional, Trainee, qualified or nearly qualified.
Airdrie GC is a very busy, progressive, thriving private members club with USGA spec greens and playable all the year round.
We have a very well stocked busy Pro Shop along with an excellent indoor studio using Trackman Technology.
Coaching and Custom Fitting is a huge part of our business along with a large thriving junior section that is continually growing.
The successful candidate will have excellent communication skills with a passion for maintaining and exceeding our customer service levels.
The role will be diverse, involving a mix of pro shop hours (merchandising, repairs, competition admin, tee bookings), coaching and helping with junior development and potentially custom fitting (dependent on experience)
This is an excellent opportunity for a hard working individual possessing the necessary people skills.
Applications with a covering letter should be sent to Simon Mclean at smclean.pgapro@btconnect.com
Closing date - Tuesday 25th January
_____________________________________________________________________________________________________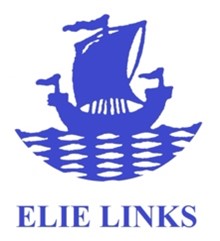 Training Applicant or Registered Assistant - Elie Links, Fife
A new and exciting opportunity has arisen for a training applicant or registered assistant to join the  team of Professionals at Elie. The historic village of Elie, birthplace of James Braid, is situated in the East Neuk of Fife, a short distance from the home of golf – St. Andrews.
Club Facilities
Top 50 nationally ranked 18-hole Elie Links course
9-hole Baird course
Covered driving range & short game practice area
Teaching / Custom Fit Studio with TrackMan 4
18-hole putting green
Tennis courts
Large independent Professional Shop
Assistant Professional Duties & Benefits
You will work alongside our existing team of Professionals delivering exceptional service to members within the family environment of Elie Sports Club, as well as providing first-tee starting duties on the prestigious Elie Links 18-hole course, recently selected Scottish Golf Championship venue.
An attractive basic retainer package plus guaranteed junior coaching will be provided. Excellent additional teaching opportunities, especially during the busy holiday periods. All members of the team will have access to the course and practice facilities at the club.
Training Environment
The new team member will be provided with an excellent learning environment to advance their personal development under the guidance of Head PGA Professional Michael Bradfield and his team of Assistant Professionals.
To apply please contact mbradfield@hotmail.co.uk with CV and covering letter.
_____________________________________________________________________________________________________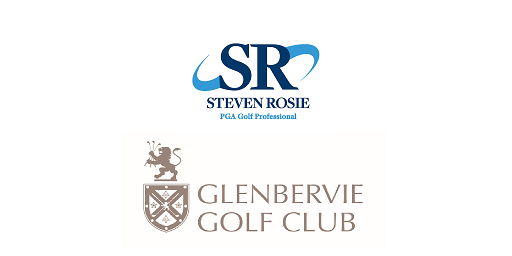 PGA Qualified Professional - Glenbervie Golf Club, Larbert
PGA Qualified Professional sought for prestigious private members golf club, with excellent facilities, located within Central Scotland.
The ideal candidate should posses
A keen interest (and experience) in coaching with and a grasp of modern teaching techniques
Experience of delivering junior group coaching sessions and a desire to work as part of a team to organise and deliver coaching for Glenbervie Golf Club Junior Development Programme
Knowledge, experience and an interest in clubfitting
A working knowledge of XPOS and BRS tee booking system would also be advantageous
The desire and motivation to continue their own professional development
An ability to assist effectively in the administration and delivery of the retail operation
A confident, polite and helpful manner
Be able to work efficiently when unsupervised
Significant potential exists, through excellent facilities, modern technology and the support of experienced PGA Professionals, to develop individual lessons and group coaching.
The position would ideally suit a PGA Professional. Consideration will also be given to 2nd/3rd year Registered Trainees with the relevant experience, skills and motivation.
There is excellent earning potential, and opportunity for personal development, for the successful candidate.
To apply:
Please send full CV and covering note to steven@stevenrosiegolf.co.uk
_____________________________________________________________________________________________________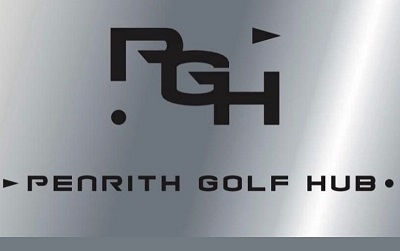 Sales Assistant x 2  Penrith Golf Hub, Cumbria
Are you an ambitious customer focused individual with excellent communication skills? If so, we have an exciting opportunity for you to join our ever-growing team at Penrith Golf Hub. With massive expansion happening over the next 3 years this offers a fantastic chance to develop and enhance your career.
At PGH we pride ourselves on giving the ultimate customer experience and require potential candidates to echo this ethos. The role will require you to become part of a team responsible for overseeing the day to day running of a modern busy retail space, aswell as a 14 bay driving range, 9 hole payand play course and 9 hole foot golf course.
Job Role
Responsibilities include but are not limited to,
Welcoming visitors and members to PGH and providing a first-class customer service experience
Managing both expos till system and acuity booking system, along with managing payments and customer accounts
Booking lessons and custom fits on behalf of our five PGA professionals
Stock control and replenishment
Maintaining merchandising and housekeeping standards in our busy retail space
Overlooking the driving range
Advising customers and offering recommendations on products and services we offer at PGH
Sales experience would be beneficial but is not essential as full training is provided
Employee Benefits
Paid holidays
Salary negotiable depending on experience
Enrolled into pension scheme
Great work culture and team environment
 Application Deadline: 31/12/2021. Email CV to emily@penrithgolfhub.co.uk
_____________________________________________________________________________________________________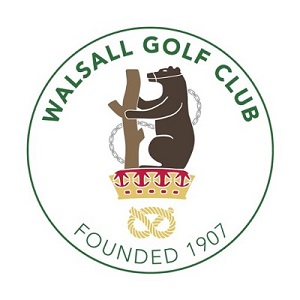 Assistant PGA Professional - Walsall Golf Club, West Midlands 
Fantastic opportunity for an individual with strong retail and coaching skills to join the professional team at Walsall Golf Club. Would welcome any PGA trainee or PGA Qualified Professional to apply for the role. The role involves the following;
30-35 retail hours per week 
Opportunity to grow junior academy at the club 
Develop personal coaching business 
Please send CV & covering letter to Head Professional Dan Higgs at pro@danhiggsgolfcoach.com
_____________________________________________________________________________________________________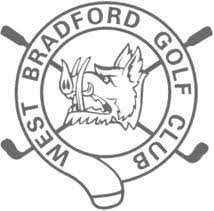 PGA Trainee/Retail Assistant - West Bradford Golf Club, part of Major Golf Direct
Due to continued growth we are expanding our team, the ideal applicant will want to deliver an industry leading customer experience, develop their own coaching business and have a keen eye for retail and fitting.
Working on a shift system will leave plenty of time to teach and play.
Please email jamiecoverleypga@gmail.com with CV and cover letter. 
_____________________________________________________________________________________________________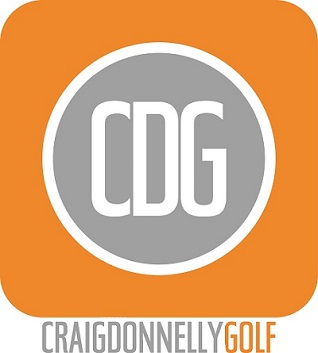 PGA Assistant/Qualified Professional - Craig Donnelly Golf 
Great opportunity to join one of Scotland's fastest growing businesses at our Dundee & Fife stores. Large Professional team at three retail stores, Trackman Range & overseas coaching business. Trackman, award winning custom fitting team & large retailer.
Position is suited for highly motivated person who wants to exceed.
Send CV & covering letter to Kevin@craigdonnellygolf.com & Craig@craigdonnnellygolf.com
_____________________________________________________________________________________________________