Wilson Support TGI Partners With Custom Demand - Fitting Days!
1 April 2021
We all know how in-demand golf was post lockdown #1, with custom fit orders soaring! Now, with the lockdown restrictions easing and golf being played in England and Scotland, golfers are itching to get their hands on the hot new releases and improve their game with custom built equipment - including the highly rated D9 range and CB irons which hit both the players and the game improvement categories.
Fitting events are being booked in thick and fast to help supply the demand for custom clubs with TGI Partners. Our specialist technicians are ready and raring to go! To add to this support, when you book in with Wilson you will receive a full support package including social assets, covid-expectations, booking form and marketing extras from both Wilson - via Wilson.com and Facebook - and TGI HQ.  To top it off, our expert technicians offer a relaxed, informative and safe experience and allow the latest and greatest Wilson products to be tested; leaving your customers with something extra to talk about when comparing their stats on the tee the next week!
Help fill the demand of custom fittings this year by booking an event with your local Wilson ASM.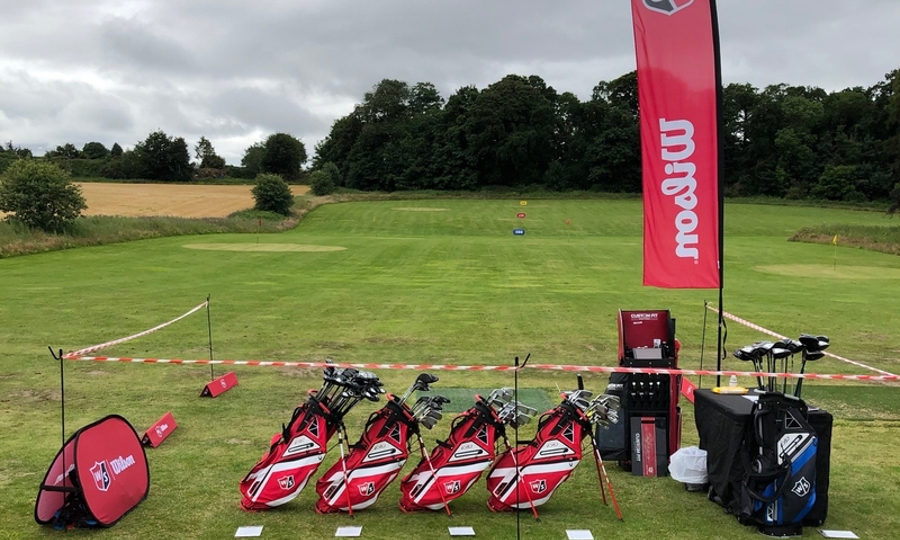 Share this