Wellputt - The Open Special Edition Putting Mat
4 June 2021
Wellputt is proud to announce a new Special Edition putting mat created for one of the most prestigious golf tournaments, The Open.
"The open is where reputations are built and history is made as the world's best players battle it out to become the Champion Golfer of the Year." – The Open
Golfers have always enjoyed taking part in The Open's rich traditions and Wellputt have a new exquisite product designed with The Open, bringing forward the heritage and pursuit of perfection through putting training mats.
4M/13ft – The Open Special Edition Mat & Training App
To celebrate the most iconic major golf championship in the world, Wellputt has introduced 10 Golden mats numbered from 1 to 10, within the Special Edition 4m/13ft training mats, and these will be dispatched worldwide. These lucky customers will have a chance to participate in a draw to win a special prize:
1 Srixon Golf Tour Staff Bag + 1 full Under Armour outfit (from head to toe),
Worth  £820/€950
The draw to determine the winner will happen on the last day of The Open 2021, July 18th.
For more information on the Wellputt range please contact JS International on:
T: 01923 209 440
E: sales@jsint.com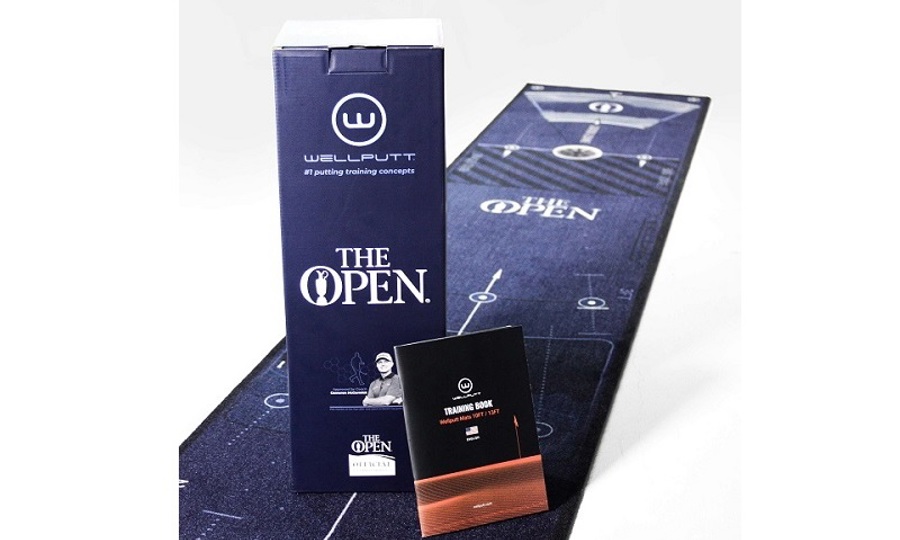 Share this