TRADE IN AND TRADE UP WITH FORESIGHT SPORTS EUROPE
4 August 2022
TRADE IN AND TRADE UP WITH FORESIGHT SPORTS EUROPE
– Upgrade your existing launch monitor, including non-Foresight devices, to the industry standard –
Foresight Sports Europe has re-introduced its Trade In, Trade Up initiative, with a very important difference. Already a firm favourite with existing customers, this promotion previously allowed owners of older Foresight Sports technology to upgrade to newer products from the world's most trusted launch monitor brand.
This summer, not only can existing Foresight customers trade in their earlier generation products, but owners of launch monitors from other manufacturers can trade theirs in for a contribution towards Foresight Sports technology as well.
"This is a fantastic opportunity for existing customers to upgrade to our latest and greatest, and for owners of other systems to upgrade to the best launch monitor technology in the world." says Steve Dacre, Sales Director at Foresight Sports Europe.
"We have all seen the huge increase of Foresight Sports technology on tour over the last few years; the simple fact is that the best players, coaches and fitters around the world use the best technology in the world. Golfers shouldn't have to settle for inaccurate or unreliable data; we're so excited to offer non-Foresight customers this opportunity to access the most trusted and proven indoor and outdoor launch monitor technology ever created."
The Trade In, Trade Up initiative applies to the whole Foresight Sports Europe technology range; the buy-back value of traded-in products - either Foresight or non-Foresight launch monitors - can be used towards a GC3, GCQuad or GCHawk. Alternatively, the Foresight contribution can be put towards a simulator package such as the self-assembly Sim-in-a-Box range of simulators.
The trade-in value will depend on the specification, age and condition of the product being returned; because of the numerous factors involved, valuations for trade-ins will be established on a case-by-case basis.
Customers simply need to click here and fill in the form on the web page to place an enquiry
For more information on the Trade In, Trade Up initiative, call +44 (0) 1483 319088 or email sales@foresightsports.eu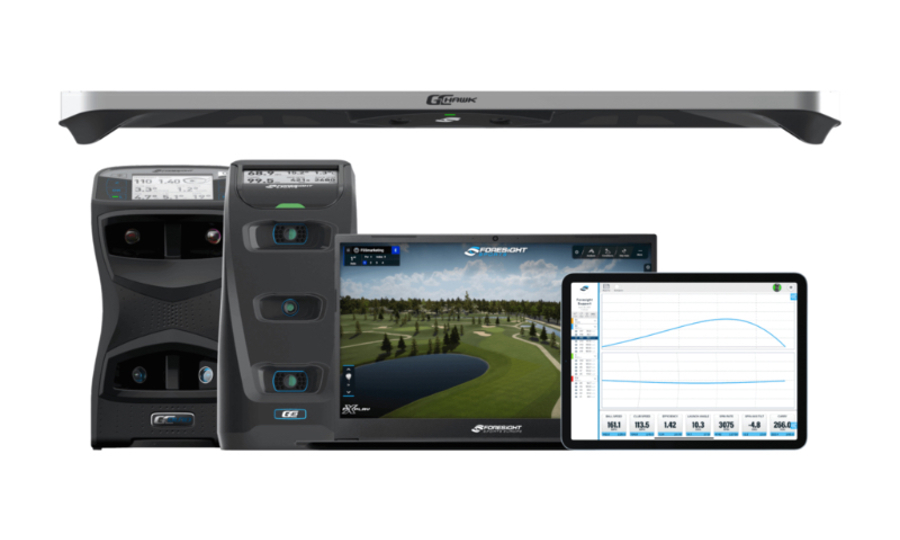 Share this