TGI Partner Supplier Oscar Jacobson On Course For Record Prebook Growth
21 November 2019
In the first season under the management of Worldwide Golf Brands, the premium apparel brand has experienced significant year-on-year prebook growth for the period up to November 15th.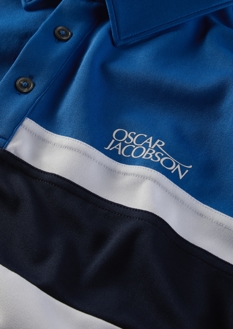 After recently acquiring a multi-year license to manage the brand within the UK & Ireland, Worldwide Golf Brands have made a fast start in their drive to strengthen Oscar Jacobson's position within the apparel sector.
Recent investment in their business is already paying dividends as they look to give Oscar Jacobson the platform for a successful period of sustained growth in the UK & Ireland.
Commenting on their early success, Managing Director Graeme Stevens said: "The strength of our shirt collection has been instrumental to our pre-order growth. TGI Golf Partners have really liked new designs like the Stanton and Fulmer and adding new colours in key styles like Boston has given them continuity with their existing stock. Our mix of shirts has proven to be a real success and as a Partner Supplier we are excited to develop the relationship we have with TGI Golf by working closely with Partners to take the brand from strength to strength."
The Oscar Jacobson brand has been built on a design philosophy which delivers a desirable blend of style, performance and function by combining the latest fashion trends with cutting edge technologies. The Spring/Summer 2020 collection embodies this philosophy, combining a variety of timeless classics and performance-based products with contemporary designs to find the sweet spot where fashion and function meet.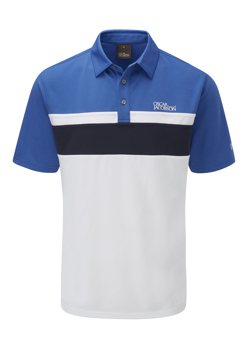 Stevens added: "We will continue to remain true to the core brand values, whilst evolving the brand to meet the changing needs of the modern golfer. We are excited by the direction we are able to take Oscar Jacobson in and I am very much looking forward to seeing what the future holds for this great brand."  
TGI Golf Partners can still pre-order the Oscar Jacobson SS20 Collection by contacting their local Area Sales Manager for more information.
Share this