TGI Golf Finance Update
14 February 2020
Andy Herridge from TGI Golf Finance has a message to pass on to Partners following last week's Business Conference.
"It was great to see so many of you at the Business Conference at Turnberry last week. Apologies if we didn't get to speak to everyone who attended but we had some great conversations with those who we did.
There were some very positive success stories around the 0% finance facility, which is great to hear. We also gained some real insight into what a lot of you are doing well and other areas where we can assist you further. All this feedback is fantastic and will help us to assist you further in the future.
We were very fortunate to have Brian Lindley from Hitachi with us for both days to assist in the launch of the membership finance facility. A few of you are already up and running with this facility at your clubs and it is already proving a big hit with both clubs and members alike. If you want more information on this please do get in touch.
A number of you were keen on us coming to visit you at some point this year to go through best practices in store with you and your team. If this is of interest please contact your Retail Consultant who will arrange a convenient time for this to happen.
Over the winter months we have helped out with a number of new launch monitor purchases and swing studio fit outs. If you are still thinking of upgrading your equipment or studio then see how we can help.
Likewise, the season is nearly upon us and at this time of year a lot of Partners and Partner clubs are looking at changing or renewing their buggy fleet. If you are in this process we may be able to assist with our flexible and seasonal payment plans.
For those that couldn't attend the Business Conference and are interested to know how TGI Golf Finance can help you and your club don't hesitate to contact Andy or Alastair on assetfinance@tgigolf.com or 0333 996 2229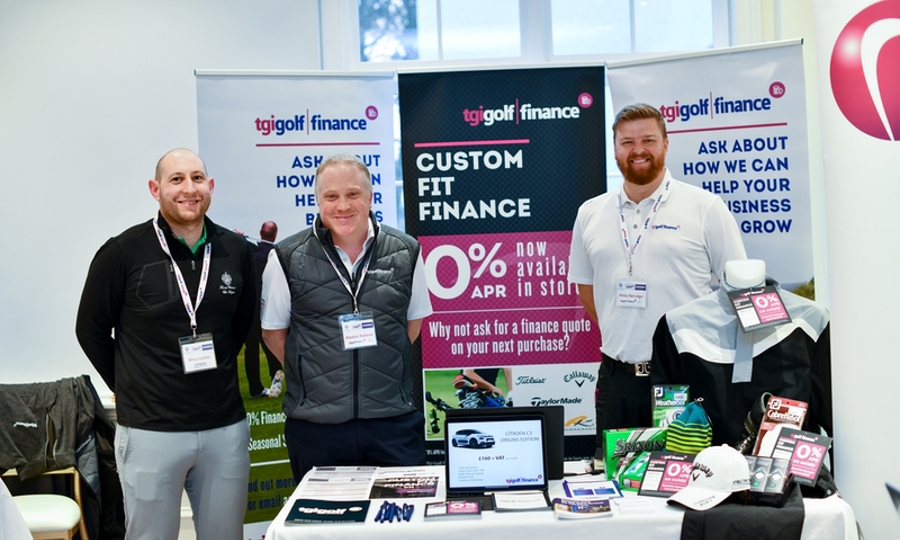 Share this