TGI Golf Finance: Here to Help You & Your Family
9 June 2022
In 2022 TGI Golf finance have assisted TGI partners, assistant professionals and family members finance a mixture of different assets. Our service is tailored to your needs, and we are happy to discuss any ideas or projects that you may be considering.  
A Northern Irish based assistant pro contacted TGI golf Finance to fund their new car. With interest rates at 6.5% Apr beating dealership finance starting at 9.9% Apr. TGI Golf Finance were able to do everything remotely and arrange the finance and payout within 3 days from the initial enquiry.  
We received a call from a Scottish TGI partner to finance their new caravan with supplier interest rates over 8.9% APR we were able to reduce this to rate to 6.5% Apr. Along with caravans we are also able to finance static caravans and Holiday Lodges.  
Multiple TGI partners have taken advantage of spreading the cost of launch monitors and swing room builds with terms up to 7 years available. We work closely with the main manufactures to ensure a quick turn around from point of order.  
One TGI Golf Club got in touch to finance a New Baroness greens mower. Having the club as a customer already the process was quick and easy already having all the necessary information needed to get the finance in place.  
If you are looking to purchase a car at the end of its PCP, we are able re-finance the large end payment and spread the cost over up to 60-month terms. This has become increasingly popular with high used car prices and a lack of new cars available for sale. We recently financed a £5,000 end payment for a TGI partner looking to purchase their car outright.  
Please feel free to give Andy, Conor, or Alastair a ring on 0333 996 2229 to discuss any ideas you may have or email assetfinance@tgigolf.com.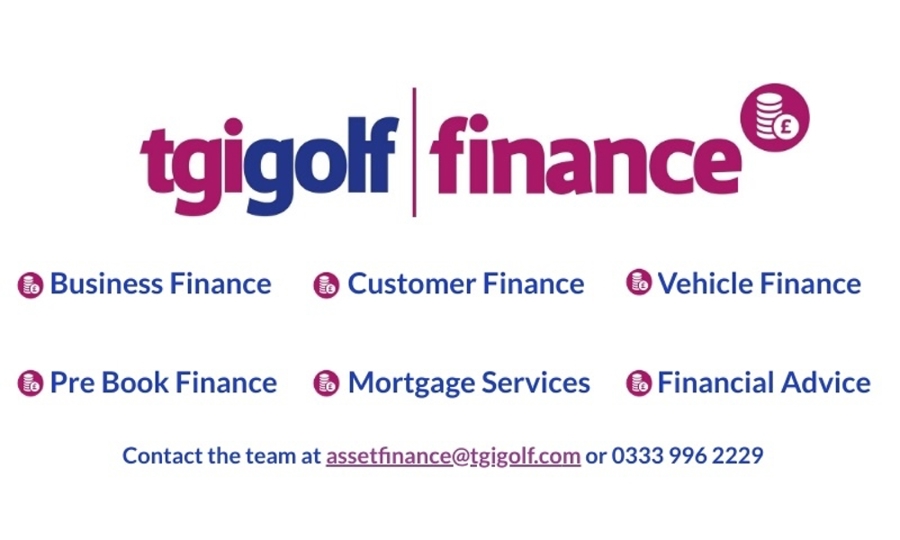 Share this