TaylorMade's spectacular launch of new Milled Grind 2 wedges see sales triple in UK Pro Shops
18 October 2019
Rave reviews in the golf media sees demand soar for TaylorMade's latest innovation
More Milled Grind 2 wedges sold per Pro Shop than any other model in the market*
Visible technology, premium positioning and great margins represent a fantastic opportunity for UK Pro Shops.
TaylorMade are reporting a huge surge in demand for their new Milled Grind 2 wedges. The new offering, launched in early September features a precision-milled sole with Raw Face Technology designed for increased spin, precision and feel. While the face rusts over time, the rest of the head will maintain its original finish.
David Silvers, TaylorMade's European Managing Director is delighted with the early success. "Our wedge business has grown rapidly this year thanks to our High Toe line up and now the new Milled Grind 2 has taken both the product's performance and consumer demand to a whole new level. Our wedge daily business more than tripled in September amidst resounding approval from the media, tour players and our custom fit partners".
Golf Datatech's latest retail sales figures* show that TaylorMade's wedge sales almost tripled on-course in September compared to prior year. TaylorMade's on-course wedge share reached 20% for the month securing a top 2 share position.
The new Milled Grind 2 has received critical acclaim from all quarters of the golf media with Rick Shiels claiming "this is my favourite wedge I've ever tested' and Golf Magic highly recommends it to their readers too; 'If you're looking for a new wedge and want one that's going to provide you with ultimate spin control but also look fantastic, then you really need to look no further than the Milled Grind 2'.
For more details on stocking the fasted growing wedge brand please contact your local TayloMade Area Sales Manager by clicking here.
*Source: Golf Datatech UK On-Course retail figures Sept 2019 vs Sept 2018.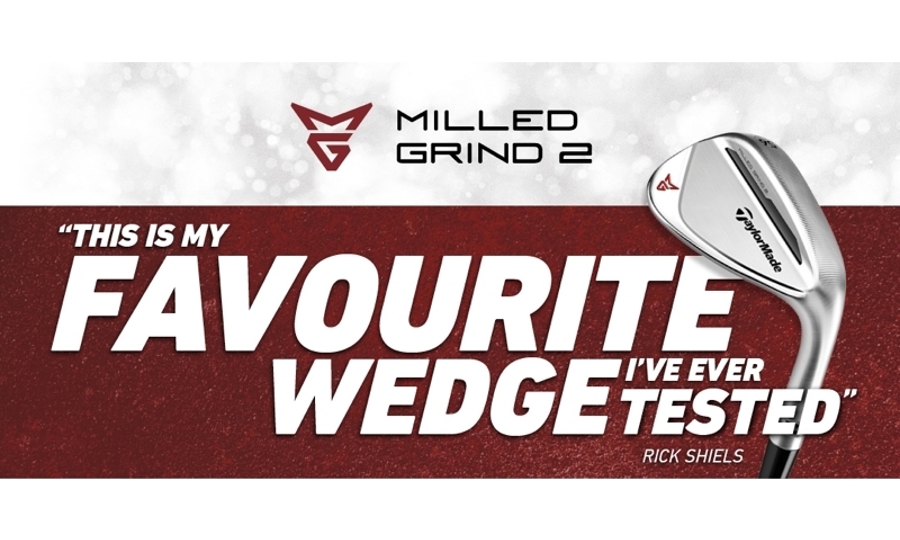 Share this