TaylorMade Furthers Its Investment in your Custom Business
22 July 2020
The TaylorMade Experiential team have witnessed extremely successful custom fitting events since 1-1 interactions were permitted during lockdown. The mixture of high product demand, a boom in the industry and well executed events have proven financially lucrative for many of TaylorMade's retail partners and helped reignite their cashflow.
In Q1 2020 the UK & Ireland Experiential team expanded by five staff to improve their service output however TaylorMade recognise that many retailers are trying to recoup lost revenue due to Covid-19 so are recruiting another five Experiential technicians to further support their account base and drive businesses forward.
Simon Gilbert, Senior Marketing & Experiential Manager at TaylorMade, said: "The performance of the experiential events post lockdown has been unbelievable. The team are working tirelessly to maximise custom sales for our retail partners and I'm excited to increase the level of support we can offer."
What makes a successful custom fitting event?
When evaluating the performance of successful custom fitting events, they often share similar themes.
The event has been advertised by the retailer via their social media, email newsletters and in store using the assets TaylorMade have provided at least 4 weeks prior.
The retailer fills the event with qualified consumers that have an appetite to purchase.
Instruct the consumer to bring their existing equipment to the event. Some amateurs are unaware of how far they hit their clubs so it's easier to demonstrate gains vs their existing equipment.
Allocating a member of staff to work alongside the TaylorMade Technician is a crucial factor in a successful event.
Create an experience; The member of the pro shop team can greet the consumer, discuss their requirements and get them warmed up on the range before passing them to the technician for the custom fit.
It's important that the consumer  understands that the experience is focused on improving their performance and enjoyment of the game so avoid a hard sell atmosphere.
Once the consumer has completed their custom fit, the pro shop staff is on hand to discuss the equipment suggested and hopefully convert the sale.
This process is repeated for each consumer.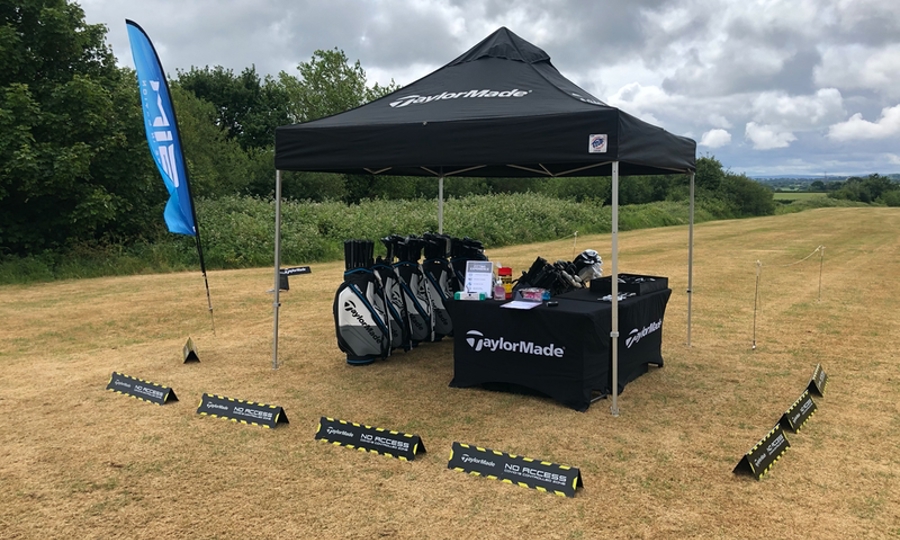 Share this