Srixon's New Organisational Structure & Ambition
21 February 2020
Srixon is undergoing a re-structure and has great ambitions for the UK & Ireland market in particular. Lionel Caron is stepping up as the new President of SSE, and he will oversee the deployment of a new distribution and promotion strategy which has paid off in the rest of Europe for the Srixon, Cleveland Golf and XXIO brands.
Lionel Caron, the new SSE President
The Frenchman has worked in the golf industry since 1998. He started as a sales rep for Rossignol, the parent company of Cleveland Golf at the time, and moved on to different roles with bigger responsibilities step by step across Rossignol, Quiksilver and Srixon Sports Europe, until he became President of Srixon Sports Europe (SSE) for the Continental Europe and middle East markets from 2016 to the end of 2019.
SSE parent company, SRI Sports in Japan wished to merge the two divisions - Europe and UK - for a greater efficiency in the region. They offered Lionel the role to lead this change for the sales and marketing areas.
"I'm taking over from Leslie Hepsworth. I really appreciated his leadership and knowledge of the golf industry; he is a great professional in the market, and I've learnt a lot from him over the years", says Lionel Caron.
About the marketplace difference between EU and UK
Lionel Caron: "We have leading positions for golf balls and wedges in many markets in Europe and we have experienced a steady growth with our Srixon hardware line and with XXIO, which is the fastest growing brand in Europe. For the UK, historically and for many years, we were in a leading position in the 2 piece ball market, but we are now probably seen more as a challenger in the market for both Cleveland Golf and Srixon and we are virtually unknown for the XXIO brand".
Three competitive brands in our portfolio
"Having three brands in our portfolio is a as a fantastic opportunity to approach our end consumers in a better way".  Srixon has a long history and is a premium ball company with a product for all categories of players.  As well, the hardware line, with forged products, addresses the better players. Cleveland Golf is THE short game specialist with the largest offering of wedges and putters. Cleveland Golf also offer a line for Game Improvement players with woods and irons at affordable prices. Finally, XXIO is best aimed at lower swing speed players who want to invest in light weight technology and ease of swing.
Moving the company forward
By relying on a steady gross in Central Europe, the new President – who his excited to learn about the UK market - plans to follow the same strategy as in Central Europe, which is quite simply based on 2 pillars: promotion and distribution.
1 - Promotion by offering our end user the opportunity to use and test our products so that they can experience the quality and see the strength and performance of our products against competitor brands.
2 - Distribution which is of great importance to Lionel Caron by offering their retailers the most attractive terms and the best service. To that end, Lionel Caron has hired Benjamin Routhier as marketing Manager Europe. His fellow countryman, who led FootJoy marketing strategy in southern Europe, will oversee Srixon Sports Europe marketing department, working alongside Tom Brown who is still in charge of the promotion of SSE in UK.
"B-to-B format is in our DNA" 
Srixon Sports Europe operates in a very competitive marketplace where the competition is strong and well-organised. 
"Our strengths are  the portfolio of three brands clearly addressing all categories of players; the quality of our products which perform better than the competition; the attractive terms that we offer to loyal retailers; and a clear strategy for the future:  B-to-B format is in our DNA; so, we want to preserve and protect the relationship with retailers who need to make money by selling our products".
By improving the service and continuing to deliver greater products year after year, whilst also offering great terms, the new President aims to grow SSE business fairly with their retailers.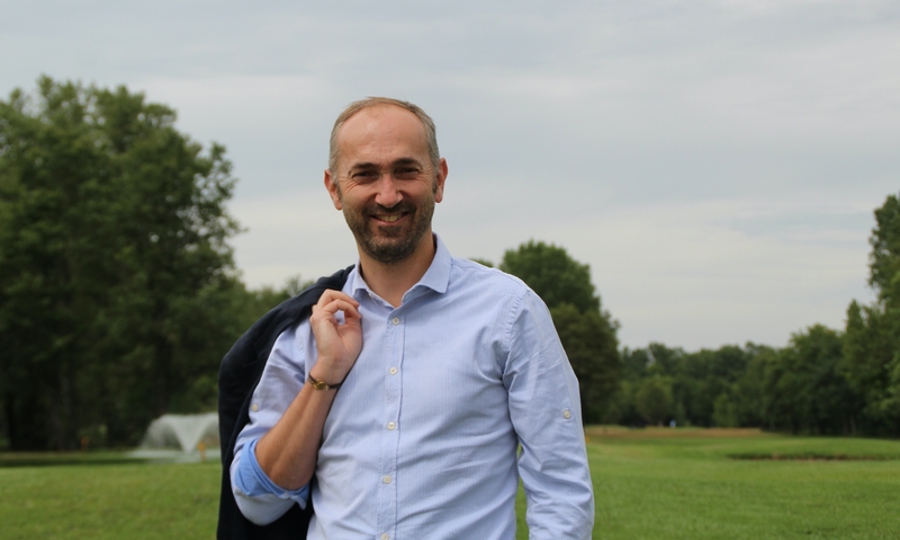 Share this