Srixon Amateur Championship Returns to The Belfry for 2021
13 May 2021
The Srixon Amateur Championship is back as once again tens of thousands of amateurs compete via Partner qualifying medals to be crowned number 1. After being unable to hold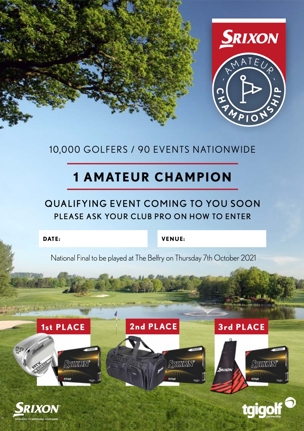 this great event in 2020, it is even more exciting to see it return to The Belfry for 2021.
The Four-time Ryder Cup venue, will host the grand final for a fourth time, with finalists battling it out over the PGA National Course on Thursday, October 7th.
Sponsors Srixon will once again support 90 qualifying events across the UK & Ireland, supplying Partners with prizes for first, second and third places.
1st place - ZipCore Wedge + 1dozen Z-Star balls

2nd place - SRX Duffle Bag + 1 dozen Z-Star balls

3rd place - SRX Bag Towel + 1 dozen Z-Star balls
Qualifying medals will be staged throughout June, July and August with the top 20 on the final table going to The Belfry to battle it out for the crown.
To take part all you have to do is make one of your monthly medals a Srixon Amateur Championship Qualifier and then simply send in the details of the winner, who will then go onto a national leaderboard.
The top 20 amateurs on the national leaderboard will go through to the grand final, where they will be accompanied by their TGI Golf Partner. Here they will contest an individual event to find the Amateur Champion, as well as a team event with their PGA Professional, with great prizes up for grabs.
The national leaderboard will be updated regularly and you will be able to see it on the News section of tgigolf.com. Also keep an eye on our social media channels for updates.
There are limited places available, and they will be allocated on a first-come, first-served basis, so make sure you act quickly and register your event today.
Please note that all finalists must be over 18 to qualify.
For further information or to REGISTER YOUR QUALIFYING MEDAL contact: 
Chris Todd
Tel: 01506 505160
Email: ctodd@tgigolf.com
To help promote your qualifying medal you can download this promotional poster by clicking here. 
Also, if you are on the TGI Newsletter system, there will be a template uploaded to your account for you to to simply add the details of your chosen medal and send to your members.
A simple photograph of the winning scorecard can be sent through to srixonscores@tgigolf.com to register your winner. Closing date for submissions is August 31st.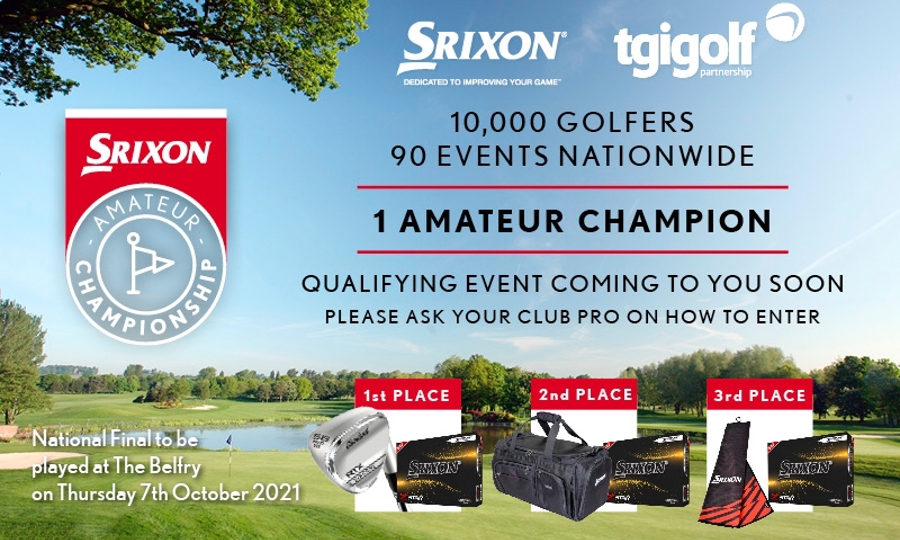 Share this