Srixon Amateur Championship Leaderboard - 27th July
27 July 2022
The Srixon Amateur Championship sees tens of thousands of amateurs battling it out for a spot at the grand final staged at the iconic Belfry resort in September.
Qualifying medals will be staged throughout June, July and August with the top 20 on the final table going to The Belfry on Tuesday, September 27th.
At the grand final amateurs will be accompanied by their TGI Golf Partner where they will contest an individual event to find the Amateur Champion, as well as a team event with their PGA Professional, with great prizes up for grabs.
Here is the latest leaderboard, which will be updated each week as we receive qualifying results...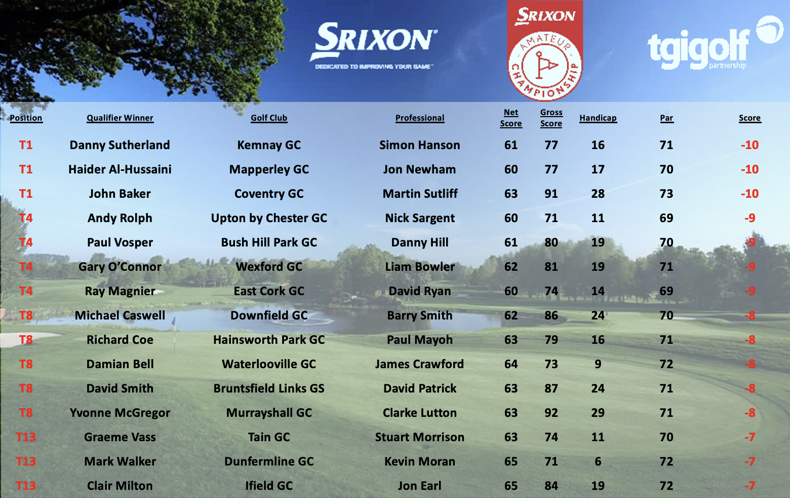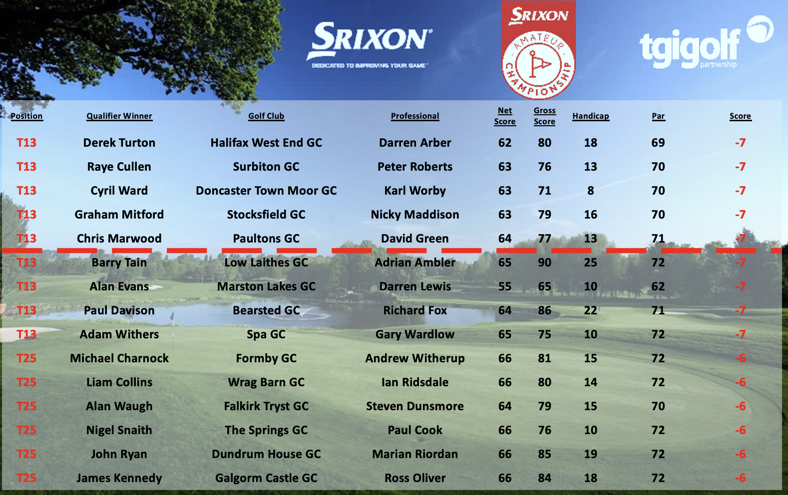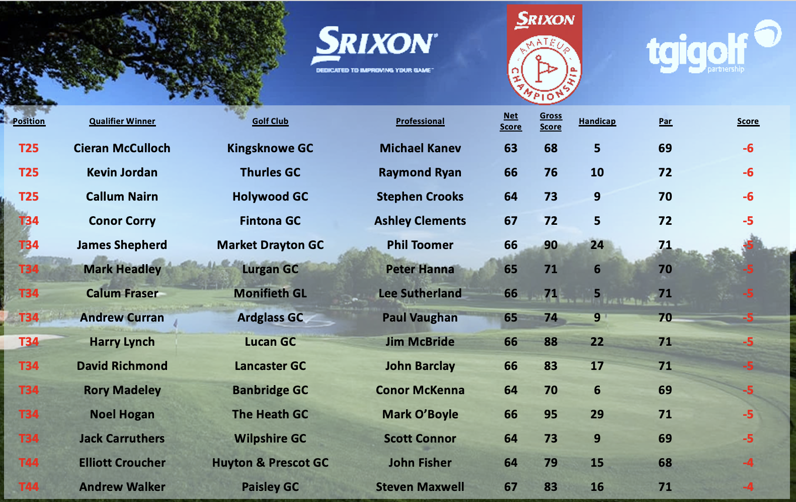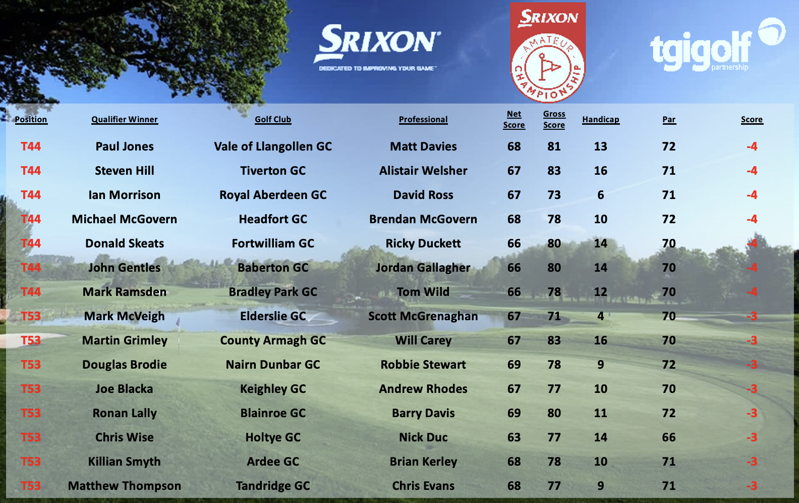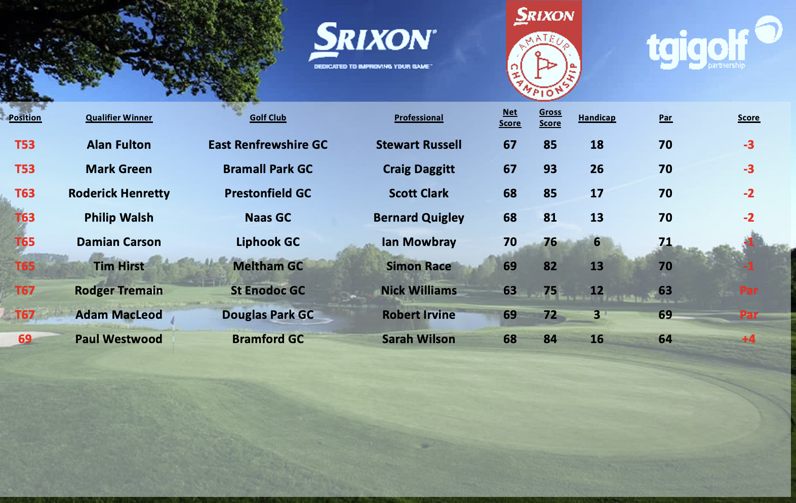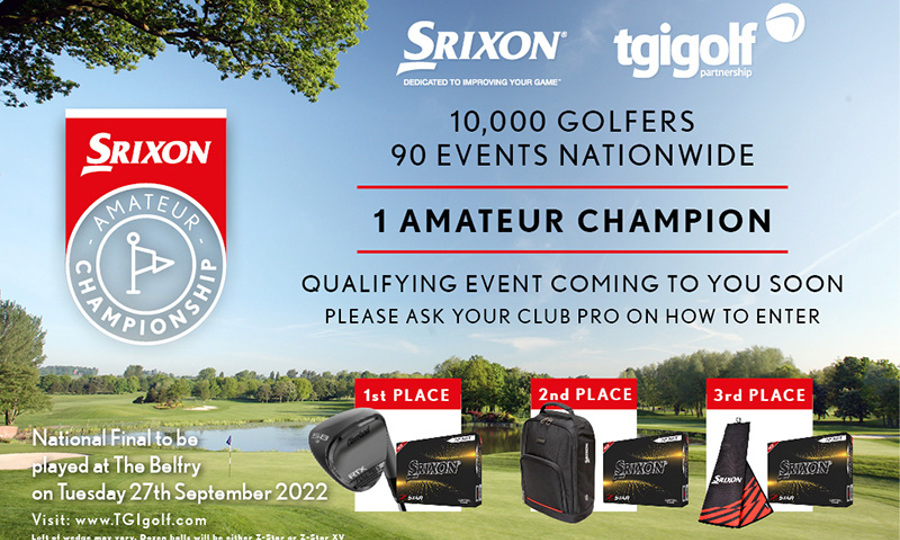 Share this