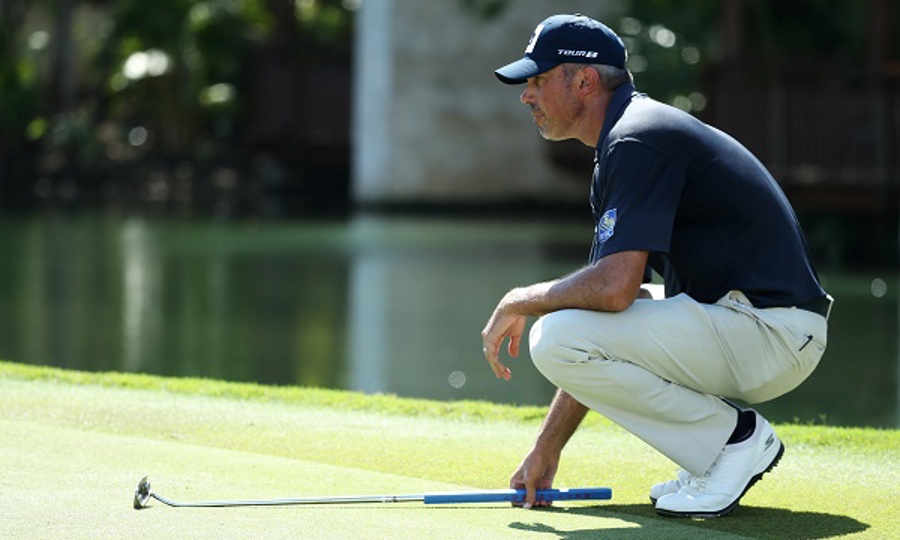 Skechers celebrated Olympic medalist and Skechers Performance ambassador Matt Kuchar's victory at the Mayakoba Golf Classic at El Camaleon Golf Course in Playa Del Carmen, Mexico last week.
Kuchar—who competes wearing Skechers GO GOLF footwear—finished with an overall score of 22 under, marking his eighth career PGA Tour win, which moves him up to 29th in the Official World Golf Rankings.
"It's terrific to be back in the winner's circle, and I really feel like my Skechers factored into my success," said Matt Kuchar. "Confidence and comfort are always critical components in how well I play, and Skechers has designed incredible product that allows me to focus on what I have to do on the course to be my best."
"We're proud to be part of Matt's amazing game this weekend as he secured this pivotal tournament win," said Michael Greenberg, president of Skechers. "To say it couldn't happen to a nicer guy is an understatement. Golf fans around the globe have followed his career for two decades, and to see what he's now accomplished is an inspiration to all of us. As one of the first pros on our team, he's been an amazing asset for driving awareness and excitement for the Skechers GO GOLF collection."
Kuchar has been a leading and respected golfer since breaking onto the golf scene as the U.S. amateur champion in 1998. Now with eight Tour titles in his career, Kuchar is a perennial fixture atop leaderboards. His 2013 season was especially notable, as he earned two victories that year and also helped the U.S. squad beat the international team at the Presidents Cup. In 2016, Kuchar won a bronze for the United States at the Olympics and was also part of the victorious U.S. team at the Ryder Cup. Yesterday, Kuchar­­ achieved his first win since 2014's RBC Heritage.
Kuchar was one of the first elite pros to join the Skechers Performance Golf Team in 2014. The brand's roster of elite golfers wearing Skechers GO GOLF also includes Brooke Henderson, Wesley Bryan, Russell Knox, Colin Montgomerie, and Billy Andrade. Kuchar has driven our Skechers GO GOLF marketing campaigns with a series of humorous commercials.
Known for its lightweight, high-quality, stable and comfortable designs, Skechers Performance GO GOLF has achieved prominence within the golf category, alongside the brand's award-winning running, walking and training collections. The Skechers Performance GO GOLF apparel line offers athletes comfort and freedom of movement through a wide assortment of styles constructed with innovative moisture-wicking fabrics in a variety of colors for both men and women.