Rohnisch's Commitment to Eco-Friendly Apparel
25 April 2019
The current high profile battle against single use plastics and fabrics has always been at the forefront of all Röhnisch garments and as the demand for sustainable products is increasing  the design team at Röhnisch is working hard to produce more and more garments made from sustainable fabrics. Röhnisch, the Swedish Golf and Sportswear family, have always tried to use materials in their sportswear which have as little impact upon the environment as possible and this year's collection is the pinnacle of this environmental commitment.
The new Röhnisch Waterproof range has both a Biodegradable membrane which provides complete waterproofness as well as being wind resistant and breathable. The water repellent finish is also Fluorocarbon-Free and doesn't release harmful fluoro-organic compounds into the environment.
Rohnisch are also committed to recycling and using recyclable materials when designing a collection and the new SS 2019 collection is made from 64% recycled materials. The cotton used is Organic so that its production does not use chemicals when compared to regular Cotton. This makes the production better for both the people who produce it and better for the environment it grows in. Röhnisch constantly strive to use textiles which affect the environment as little as possible.
Rohnisch's latest fabric innovation is to use Econyl, a regenerated breathable nylon which is made from recycled sea plastic to create a new fabric which can be recycled, recreated and remoulded again and again. Röhnisch will continue to design collections which are Eco-Friendly and Environmentally positive.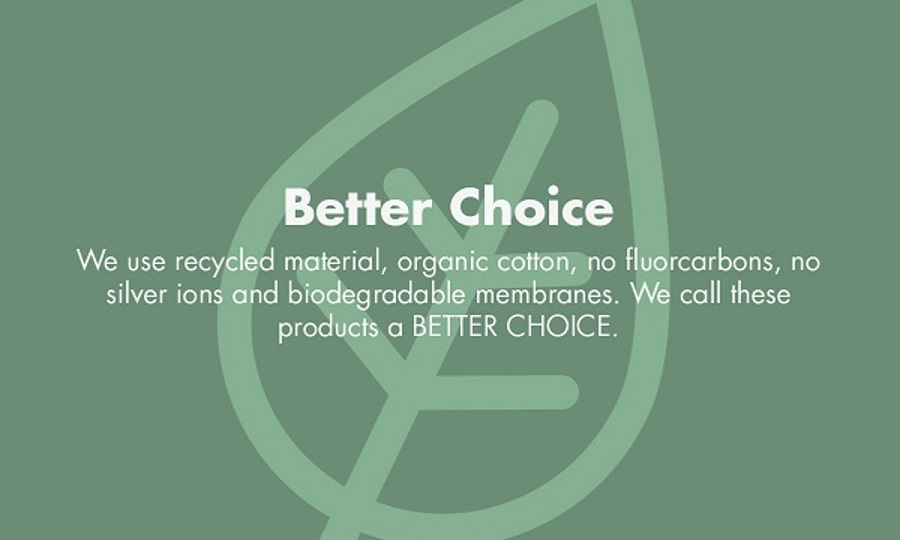 Share this