Rohnisch Launch New Spring Summer 19 Collection
31 January 2019
Röhnisch have launched a new Spring Summer 2019 Collection that is inspired by " A Life in Motion" with a range of innovative, vibrant signature prints in both Leaves and Dot. The range features a variety of luxury fabrics with aspects of Classic Golf and a Calming Leaf print with a Seasonal Colour Card in Blue, Pink, Green and Red (with tonal Black, Navy, Sand and White).
The Röhnisch all-female design team have created a golfwear collection which is easy to coordinate and its functionality helps the female golfer layer through the whole collection.  The Röhnisch SS2019 collection is designed to be worn both on and off the course giving ladies a real "value for money".
There is a wide range of polo shirts, skorts, shorts, capri and pants, Gillet's and Jackets, and accessories in sizes ranging from UK 6 to UK 24. With so much choice there is a look for every lady!
Rohnsich run an excellent stock service level with repeat orders fulfilled in Season so that our stockists can order with confidence.  New for SS2019 is an Introductory pack for £750 – give your agent a call to see the new exciting range.
Rohnisch Sales Contacts
COUNTRY MANAGER
Mandy Sewell
0788751694
mandy.sewell@rohnisch.com
NORTH EAST
Bryan Sewell
07810 772768
bryan@sewelluk.com
SOUTH WEST
Vacant Agency
Please contact Mandy Sewell
MIDLANDS/NORTH EAST
Louisa Fletcher
07773 235307
louisa.fletcher@rohnisch.com
SCOTLAND
Linzi Allen
07711 949244
linziallan@btinternet.com
IRELAND
Patricia Treacy
0353 86 254 9946
Patricia.treacy@rohnisch.com
SOUTH EAST
Rob and Helen Miles
07985 296256 / 07786 916910
rob@golfwiser.co.uk
helen@golfwiser.co.uk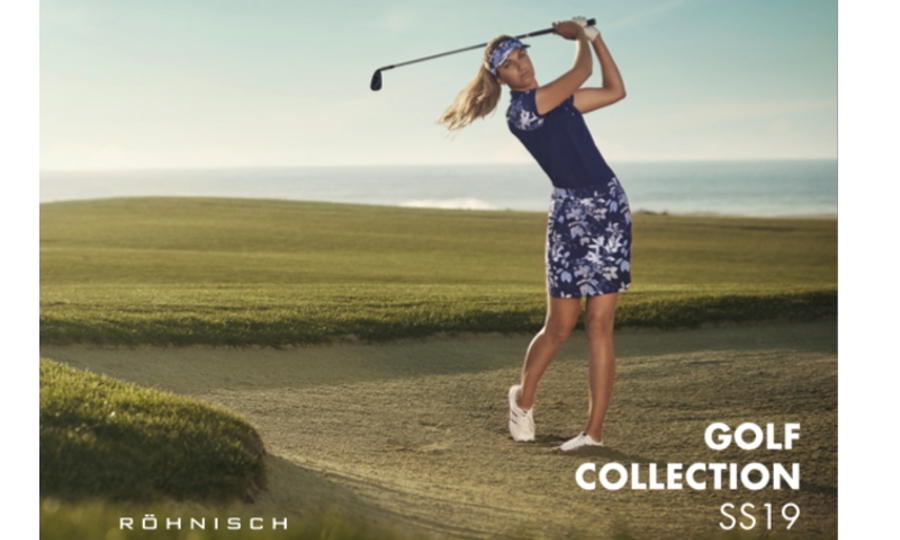 Share this