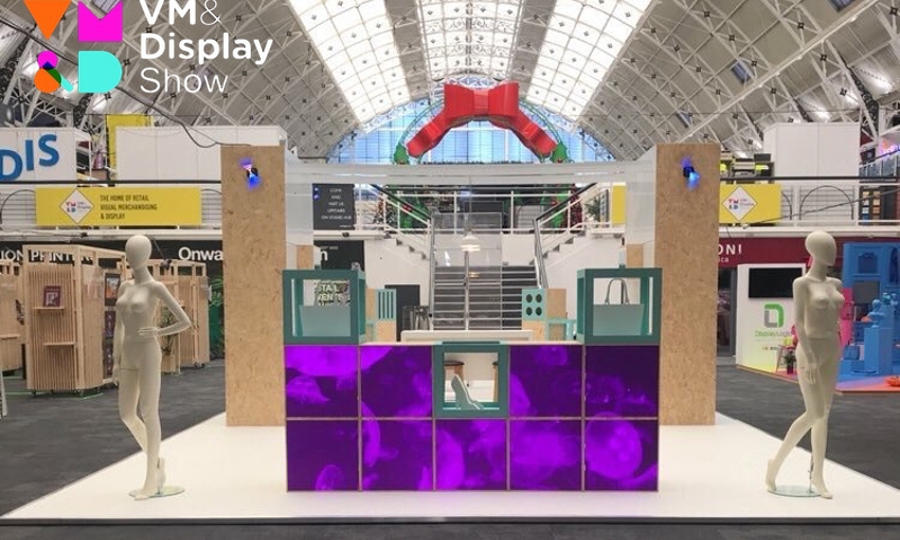 The Retail Consultancy team recently travelled to London to visit the VM & Display Show where they had the opportunity to see the latest in visual merchandising and attended seminars from industry leaders such as Harrods.
The event gave the team a fantastic opportunity to mix with an array of industry experts who can help you as a business owner to make your shop displays become a reality.
Over the course of the two days the team of Peter Smyth, Simon Keeling, Chris Taylor and Paul McGregor picked up a whole host of new ideas and skills. Here they take us through five things they learnt. 
"I think I heard the same 'Buzz Words' from all seminars over the two days!"
Chris Taylor 
Omni channel
An approach to sales that seeks to provide the customer with a seamless shopping experience whether the customer is shopping or browsing online from a desktop or mobile device, by telephone or in a bricks and mortar store. Basically it's aligning all parts of your business so they deliver one consistent message/theme. 
Think about co-ordinating the messages you send out by email and social media with in store promotions and what you are displaying via MyMarketing HUB on screens within your store. Make sure your staff are briefed on the theme.
Touch Points
Same kind of thing as above but, in-store, making the customer experience far more interactive, allowing staff and the stock within to 'touch' the consumer when they move through store. 
As well as striking displays for the eyes, add touch points with products and add smells to stimulate the senses. Create the theatre, think Abercrombie pumping their own brand after shave into store.
Make your retail environment as welcoming as possible, the addition of a coffee vending machine makes customers feel at home and they are likely to stay in the retail space a bit longer, the smell too is welcoming.
It's all about the Experience 
This was most poignant when talking about stores, like our Partners' outlets, that sell other brands products. 
We always ask the question 'What sets you apart from the rest?' and that question has never been truer. Most pro's sell Callaway clubs, for instance, and most in the near future will have swing studios, most pride themselves on giving good service, most are PGA pros, so what really sets you apart?
The entire customer experience – '70% of consumers will return if they have a positive experience in store.'
So often, the focus is the inside of the shop. Outside appearance is just as important. Use a combination of mannequins and digital display focal points to enhance the consumer experience before they step foot in the door.
The edge you have over the high street is personal service and product knowledge, try to ensure you and your staff are approachable and knowledgeable as well as friendly. Customers love to hear about the latest gear especially from an expert.
Planning
We know how important this is but it really hits home when you realise Harrods have already signed off 2019's Christmas Window Displays. It's something we only brush the surface of during retail meetings – these leading stores plan everything well in advance allowing them to effectively market themselves, merchandise and communicate without panic! 
And the final point is how, although these seminars were conducted by leading experts working with leading brands, their problems are just the same as our Partners' problems when looking at retail…
Communicating to the Millennials and Gen Zs
What sets them apart from the rest?
Effective Promotions
Driving Footfall
The other point is although mainly High Street and with huge budgets and teams to implement things, we can take a huge amount from what the leading High Street brands do, how they operate, how they plan, how they create their Omni Channels, Touch Points and Customer Experiences – we can take snippets of this and put to great use for our Partners moving forward.    
For any advice on marketing your business, shop layout and planning contact your TGI Retail Consultant, we are more than happy to help.