Recycled Materials in adidas ZG21 Motion Show What's Possible for Performance Footwear
2 September 2021
Earlier this year adidas Golf introduced their new ZG21 family of products with the focus on offering high-performance spiked footwear that's lightweight with zero compromises.
They are determined to push the industry forward, and are doing it by introducing the newest addition to this collection–ZG21 Motion to show that creating footwear that's made in part with recycled materials can still provide the performance golfers need and expect.
adidas Golf's mission with ZG21 Motion was simple: challenge themselves to create a high-performance upper made with recycled materials without changing what ZG21 was always meant to be –a lightweight spiked-performance shoe with zero compromises.
They achieved this by designing a technical mesh upper that is engineered to provide comfort, stability and protection. This textile mesh upper is made with a minimum of 50 percent of recycled materials, furthering their mission to END PLASTIC WASTE and act as another example of how they are working towards their goal to use only recycled polyester in their products wherever possible by 2024.
This upper is also waterproof (one-year warranty), proving that there is zero compromise when it comes to performance.
You can find the ZG21 Motion range on CLICK, which if you're not already sign up for please speak to your adidas ASM.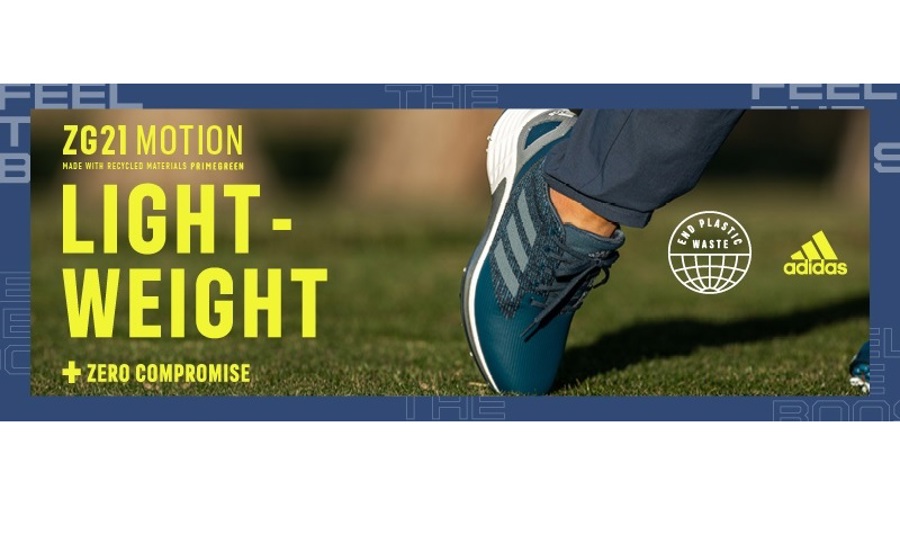 Share this