Rawspeed Swing Trainer - Available to order now from JS International
9 July 2021
The biggest trend in golf right now seems to be distance, which driver hits the longest, drills and tips to hit the ball further, how to generate more lag, the truth is the best way to achieve more distance is with good technique and increased swing speed.
The Rawspeed Swing Trainer is designed to improve your swing speed while providing a core muscle workout. This increases performance and improves sequencing in the golf swing to give extra distance off the tee.
Rawspeed comes with 3 easy interchangeable weights; 100g, 150g & 200g and shaft equipped with adaptor meaning only one club space taken in the bag! It also includes a training and instruction guide to help you achieve your goal.
By following proven methods used in athletic sports to improve performance through overspeed training, we estimate after only 6-8 weeks of training you can achieve up to an 8% increase in swing speed. Much like the gym the more you put in, the more you get out!
The Rawspeed Swing Trainer comes available in 4 lengths:
Junior 41" – Ladies 43" – Standard 45" – Long Drive 48"
With proven testimonials from Top 25 PGA professionals and expert Long Drive coaches if you are serious about hitting the ball further the Rawspeed Swing Trainer will help you achieve this.
For more information and enquiries contact JS International on:
T: 01923 209 440
E: sales@jsint.com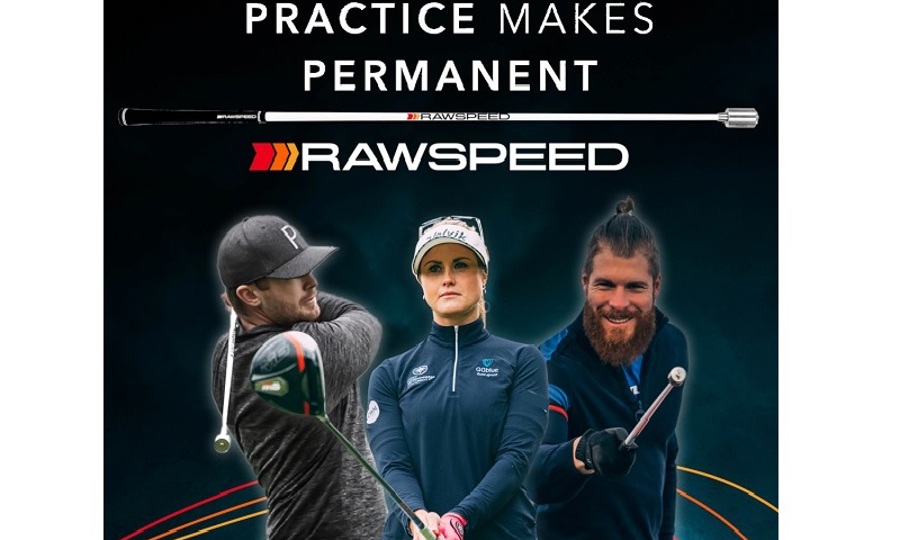 Share this