PUMA Golf Ambassadors Rickie Fowler, Bryson Dechambeau and Gary Woodland Dress To Impress for the 2019 Players Championship
14 March 2019
Rickie Fowler, Bryson DeChambeau and Gary Woodland will be dressed to the nines each day at THE PLAYERS Championship in apparel and footwear from PUMA Golf's Spring Summer '19 Collection. 
With the new dates for THE PLAYERS, the final round of tournament play will end on St. Patrick's Day. Rickie's Limited-Edition Clover P Cap on Sunday and the custom COBRA x Vessel Tour Staff Bag that Bryson will use during the week, will give a nod to the celebratory day.
Bryson will use a custom COBRA x Vessel Tour Staff bag, inspired by the Pot O' Gold. A limited number of these Stand Bags, with the same detailing, will be sold at pumagolf.com The bag features gold details, and a four-leaf clover design on the ball pocket.
On Sunday, Rickie will wear a custom P Cap featuring a four-leaf clover, the iconic symbol of St. Patrick's Day. The cap will be available for purchase at pumagolf.com.  
Gary will continue to wear pieces from PUMA's Volition America Collection, benefitting the Folds of Honor Foundation. See details for looks for all three PUMA athletes this week:
Details of Rickie's looks for the full week: 
Thursday: Nineties Polo – pale pink
Jackpot 5 Pocket Pants – pale pink
IGNITE PROADAPT
COBRA Crown C Cap
Friday: Faraday Polo –pink/peacoat
LE PUMA P Snapback Cap
Jackpot 5 Pkt Heather Pant – peacoat
IGNITE PROADAPT
Saturday: Rotation Stripe Polo
Jackpot Pant – white
IGNITE PROADAPT
PUMA P Snapback Cap
Sunday: Rotation Polo – bright white
Jackpot 5 Pocket Pant – vibrant orange
IGNITE PROADAPT
Details of Bryson's looks for the full week:

Thursday: Alterknit Polo – pale pink
Jackpot Pant – bright white
Tour Driver Cap – white
IGNITE PWRADAPT Leather–quiet shade
Friday:
Grill to Green Polo – bleu azur
Jackpot Pant – quarry
IGNITE PWRADAPT Leather – white
Saturday:
Pin High Polo – pale pink
Jackpot Pant – peacoat
IGNITE PWRADAPT Leather
Sunday:
Honeycomb Polo – peacoat
Jackpot Pant – bright white
IGNITE PWRADAPT Leather – white
Details of Gary's looks for the full week:
Thursday:
Volition Signature Polo – surf the web
Jackpot Pants
IGNITE PWRADAPT Leather – white
Friday:
Volition Wings Polo – surf the web
Jackpot Pants
IGNITE PWRADAPT Leather – white
Saturday:
Grill to Green Polo – Fushia Heather
Jackpot Pants
IGNITE PWRADAPT Leather – white
Sunday:
Volition Horizon Polo – quiet shade
Jackpot Pants
IGNITE PWRADAPT Leather – white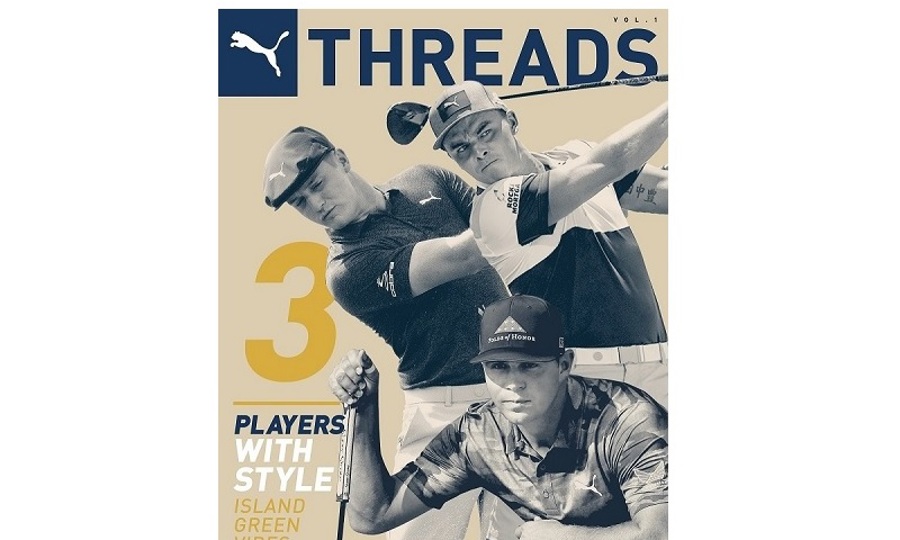 Share this