Practice Makes Perfect - Brand Fusion Practice Products
13 January 2022
Brand Fusion offer a comprehensive range of golf practice products from Pure2Improve, enabling your members to hone their skills before visiting your course.
The smallest change in posture or form can make a massive difference when putting. A greater sense of awareness can be gained by using a putting mirror. The Pure2Improve training mirror
is designed to help with alignment; take it from home out on to the course to improve putting on the green.
The Pure2Improve putting mats
 simulate the putting surface and include alignment guides which can assist with more consistent putts. A range of sizes and styles are available including a matt with 'dual grain' surface for increased realism.
For practising at home or at the driving range, The Pure2Improve golf grip trainer
 is a useful tool for developing an instinctive hand position on your clubs.
A Pure2Improve Pop-up chipping net 
has a variety of score holes that enable golfers to keep even better track of their score, and subsequently their own improvement! Driving mats are also available.
Brand Fusion can provide retail point of sale to support a Pure2Improve display - Please contact your Brand Fusion agent or our sales team to discuss.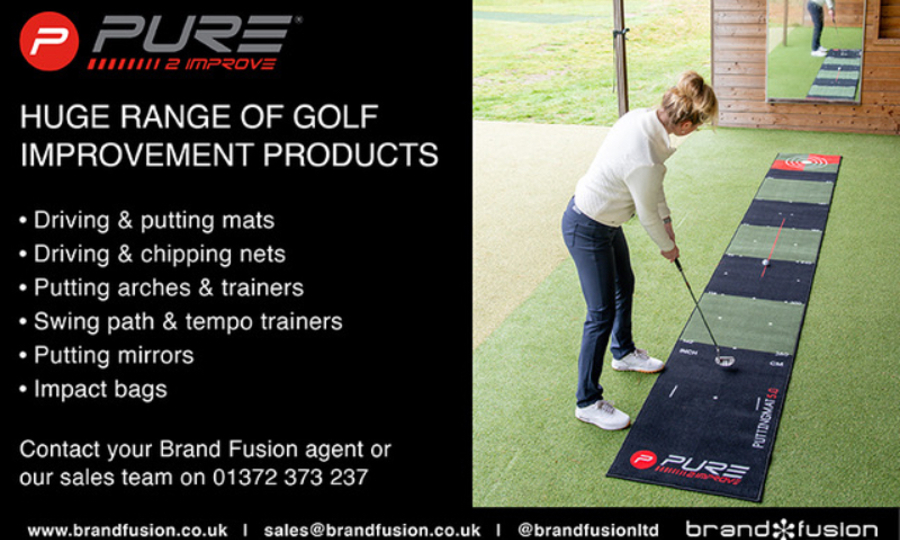 Share this