New Ben Sayers 6" Stand Bag Colourways
1 April 2021
Ben Sayers are proud to announce the launch of our new blue and grey colourways to our popular 6" Stand Bag range. These lightweight pencil stand bags feature a 6" top cuff with a 4-way divider that can accommodate a full set of golf clubs.
The fully-adjustable dual shoulder strap and padded lumbar support ensure that the bags are incredibly comfortable to carry even with a full set of clubs.
The bag comes with a range of additional features including an umbrella cord, towel carabiner and Velcro glove holder.
Now available in four stylish colourways; Black/Blue, Black/Red, Blue and Grey.
The bags have an RRP of £49.99 and are available to TGI partners for £23.76.
G6338-01 – Ben Sayers 6" Stand Bag – Black/Blue
G6339-01 – Ben Sayers 6" Stand Bag – Black/Red
G6463 – Ben Sayers 6" Stand Bag – Blue
G6464 – Ben Sayers 6" Stand Bag - Grey
Click Here for Ben Sayers ASM Contacts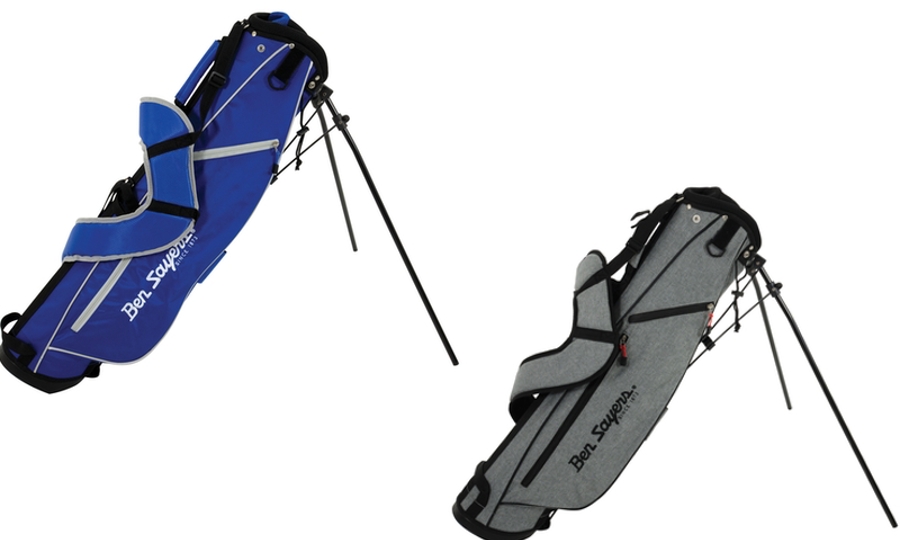 Share this