MURRAYGOLF Face Masks
16 September 2020
Due to a very positive response to MurrayGolf's face mask promotion last month the brand has extended its range on offer.
There is a wider range of tartans available and these are all now in stock and ready for immediate dispatch.
MurrayGolf has also included a wider range of colours in its plain masks, to accommodate customer requirements.
These are available within 7 days of order confirmation and feel free to mix and match colours to suit.
Complimentary club cresting is available by the brand's excellent in house embroidery team.
Contact MurrayGolf today for more information on 0141 420 6680 or Ian Docherty on 07790 505089.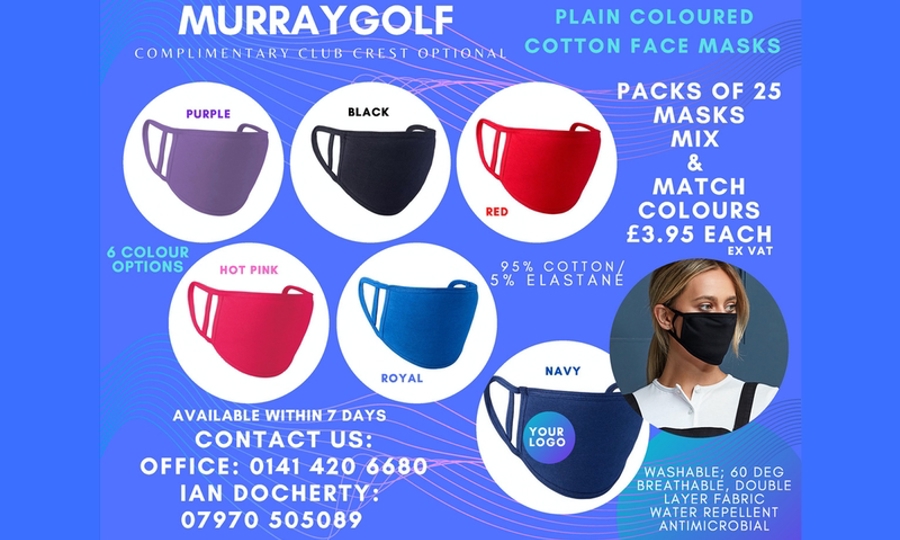 Share this