Mizuno Completes Sweep Of 'Most Wanted' Awards For JPX919 Family
12 July 2019
MyGolfSpy SELECTS Mizuno's JPX919 Tour as its 'Most Wanted' players' irons of 2019
Mizuno is delighted to announce that top equipment testing website MyGolfSpy.com has declared the JPX919 Tour its 'Most Wanted' players' irons of 2019. The award completes a clean sweep for Mizuno JPX919 iron line up.  
Founded in Osaka, Japan in 1906, Mizuno has long held an enviable industry- and tour-wide reputation for crafting the finest irons on the market. This latest award for the JPX919 Tour follows hot on the heels of similar honours for the with the JPX919 Hot Metal in the 'Game Improvement' category and JPX919 Forged as the top ranked 'Players Distance' iron.  The JPX919 Tour was played to win May's 2019 PGA Championship, completing back-to-back victories at both the PGA Championship and US Open for JPX Tour irons.
MyGolfSpy claims its tests are the world's most comprehensive, with 18 of the top players' models pitted against each other and over 11,530 shots hit by 20 testers with long, mid and short irons in each test set. The JPX919 Tour was praised by MyGolfSpy in a number of areas; Top ranked for Average Strokes Gained among all three clubs tested, excellent ball speed and carry consistency, produced tight shot dispersion across the three test distances and top-rated by the test group.
The JPX919 Tour promises tour-calibre performance with precision distance control. It is a more compact, streamlined evolution of Mizuno's standout JPX900 Tour iron from 2017/18, which helped to re-establish Mizuno as the iron of choice on Tour among both contracted and non-contracted players.  Grain Flow Forged HD (High Density) from a single billet of 1025E Pure Select mild carbon steel in Hiroshima Japan, the JPX919 Tour offers the softest, purest Mizuno feel yet.
The JPX919 Tour has that compact, lean look over the ball that elite shotmakers crave, with the top edge narrowed by 10% compared to its predecessor to match the grinds most commonly requested on tour. Despite this, it offers surprising stability for a compact players' iron, delivering tight distance patterns on off-centre strikes courtesy of a frame that is open at the heel portion to enhance stability and launch, while still producing a tour-preferred vibration and sound at impact.
Mizuno has become recognised the world over as a clear leader in irons and these recent test-winning performances by the JPX919 Series only serve to enhance that reputation yet further. #ReachBeyond
For further information on the JPX919 iron family and Mizuno's full range of golf equipment, apparel and accessories visit: golf.mizunoeurope.com.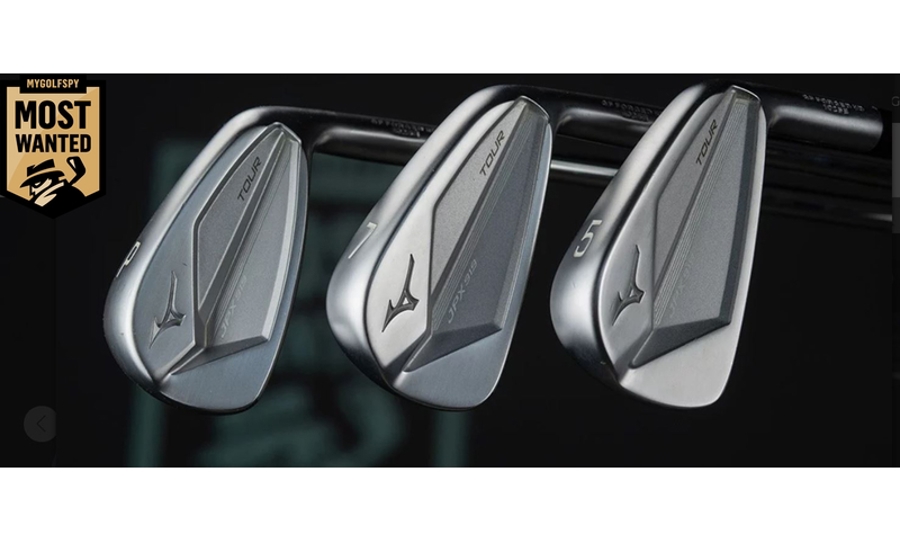 Share this