Lynx Launches Five-Month 'Furlough' Dating Scheme to Help PGA Pros
29 May 2020
Lynx Golf has announced a generous scheme to help PGA Pros who like nearly all businesses have suffered because of the pandemic.
Most PGA shops have been given the green-light to re-open in England on the 15th June with the rest of the UK & Ireland hopefully following on shortly afterwards.
Obviously aware that it will take a long time for things to be as they were prior to the pandemic, Lynx wants to help where it can with those difficult steps back to normality.
CFO and Co-owner Stephanie Zinser said: "We are aware after a very testing first three months of the year due to incessant rain, then followed by this heart breaking pandemic, PGA Pros have had an incredibly difficult time. We have always believed that Pros are essential to – and the life blood of – a successful golf industry, hence why we have worked with them so closely for the last 10 years.

"Being a UK-based company ourselves we want to support our home market and do anything we can to help. So, with many Pro Shops re-opening on June 15th we will offer our customers a whopping 150 days credit, split into two payments in November and December 2020.
"This will give Pros a chance to replenish their shops with fresh stock and have a good length of time to sell it before having to face their bills. We believe with our new Predator, Crystal and Junior Ai ranges, along with all our other wonderful offerings, we have fabulous products that the Pros can make a tremendously healthy profit with."
Co-owner Steve Elford adds: "With many contact sports not possible at the moment, and with golf so naturally lending itself to the demands of social distancing, it could well see a bit of a resurgence over the summer. Many kids will be out of school and travelling abroad will be very difficult, if not impossible. So hopefully many people will either turn to or return to golf."
Lynx will not be physically visiting Pros for the foreseeable future as firstly Pros may not have the time and secondly – and more importantly – for public health reasons.
Andrew Bayne, Lynx's UK Sales Manager will be available from June 8, to call Pros who had placed orders prior to the pandemic to discuss any needs they may have, and any ways we can help support them.
Steve Elford concluded: "Covid-19 has hit the world, but has hit the UK especially hard. As a UK-based company ourselves we not only recognise this, but want to put our financial muscle behind those that have supported Lynx with this very beneficial extended credit scheme. We are doing everything within our power to assist those who continue to make golf the best industry in sport."
Headline Details
Stock Purchased between June 1st and July 15th gets payment dated 50% November 10th and 50% December 10th
Subsequent orders will get the same payment dates, subject to credit limits
No extensions will be granted past 10th December
Minimum order £250
Anyone paying by 10th October will still get 10% settlement discount
For further enquiries call Lynx on 01932 344074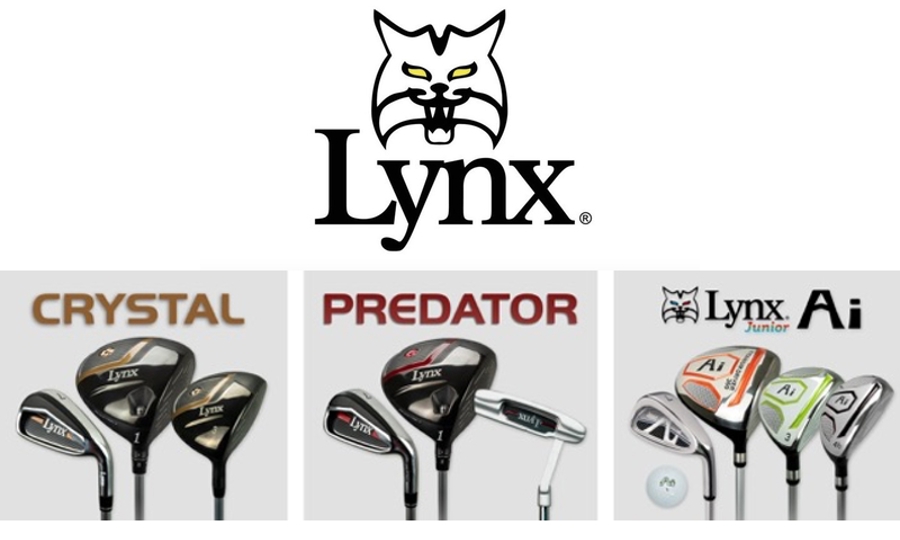 Share this