Lynx Junior AI range – Get ready for Xmas
7 October 2021
The Lynx Golf AI range caters for kids as young as two years old. 
All components of the clubs have been proportionately resized using AI technology, and the result delivers clubs that are shorter, lighter and perfectly suited to young players, so they can play real golf, just right for them! The range offers different club head sizes and weights in each of six height-coded sections in both right and left-handed. Lynx has also the addressed the issue of ball weight with lighter golf balls that are easier for younger players to get airborne. Positive results give the young golfer every incentive to carry on playing.
The whole range is available as open stock, with the ability to tailor your own set makeup into a display box. The Lynx Junior AI range is available to TGI members with a 10%-line discount and 10% settlement discount with delivery in just 3-5 working days.
For more information contact the office or your local Area Sales Manager. 
Office Tel 01932 344074
Ian Wilkinson – ASM - South East  07831 357069
Andy Sumner –ASM- North  07881 430867
Alex Bridges - ASM - Home Counties  07715 177520
Douglas Bailey – Agent Ireland +353 797 6494
Dave Rigby – Agent South West 07970 402686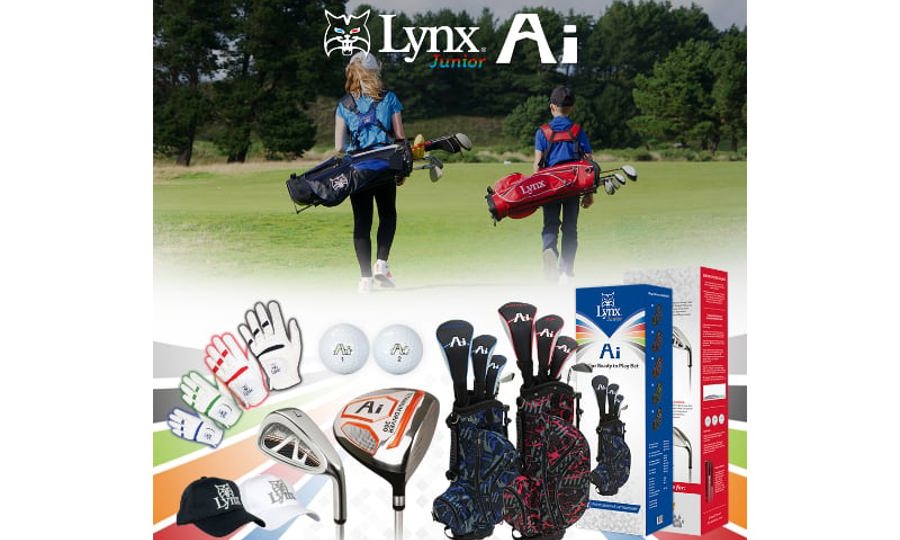 Share this