IRELAND MAKE IT THREE-IN-A-ROW
16 September 2022
Team Ireland Take The Spoils In First Partnership Trophy Held Overseas 
The Irish eyes were smiling once again as they claimed the TGI Golf Partnership Trophy for a third consecutive time with their most convincing win yet at Morgado Golf & Country Club in Portugal.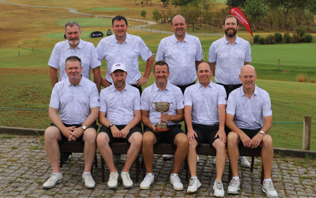 For the first time the event – in association with Callaway, Callaway Apparel and
TravisMathew – went overseas to a neutral venue, but this did not stop the Irish marching away with the trophy once again, defeating their Scottish and English counterparts by a 8.5 points.
The Partnership Trophy sees TGI Golf Partners qualify to represent their nation in teams of eight who then compete in a Ryder Cup style event with Fourballs on the first day, followed by singles on the second, where three balls compete in strokeplay – three points for the winner, two for second, one for third.
Following the Fourballs things were tight with Ireland and England tied on five points each, with Scotland three points adrift.
However, a convincing performance in the Singles from Team Ireland, where they picked up maximum points in six of the eight three balls, saw them cruise to victory with a total of 26 points.
A fine display from the Scottish team saw them rally to finish second with 17.5, just a single point above the English team in third.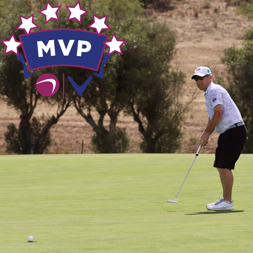 Shuan Donnelly, PGA Professional at Rossmore and part of the victorious Irish team said: "I'd love to thank the TGI team on behalf of all the PGA Professionals here and in the group for all the help and assistance they give us in our business and the support they give us, especially putting on events like this.
"Huge thank you too to our captain and Retail Consultant Peter Smyth who has done a great job this week looking after the team. The sponsors have been tremendous too with their continued support of this event, we are incredibly grateful for everything they do."
Eddie Reid, TGI Golf Managing Director added: "We do these events solely for our Partners, when you have a group of our size across the UK & Ireland it can be difficult to keep the camaraderie going, but friendships and partnerships and discussions are taken forward from our events. There are people who meet at these things and become firm friends, whether it's at the Partnership Trophy, the Team Challenge, the Business Conference or any of our other events, this is what creates the TGI Golf Partnership and makes it that unique partnership that it is."
In a new addition to the event a Most Valuable Partner (MVP) award was introduced to recognise the Partner who contributed most to the Trophy. This year's award went to Monkstown PGA Professional Cian McNamara who won his Fourball 5&4 before shooting a 1-under-par 72 to take maximum points in his Singles match.
The Irish team was made up of: Jimmy Bolger (Kilkenny), Paddy Devine (Sutton), Shaun Donnelly (Rossmore), Donal Gleeson (Old Conna), Stephen Hamill (Lisburn), Brian Kerley (Ardee), Cian McNamara (Monkstown) and James Quinlivan (Mullingar).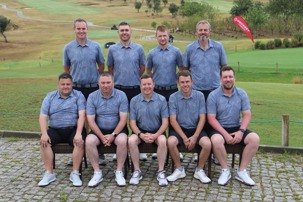 Scotland: Michael Brooks (Pumpherston), Mark Chamberlain (Mearns Castle), Andy Fullen (Largs), Jordan Gallagher (Baberton), Steven Maxwell (Paisley), Reece Mitchell (Paul Lawrie Golf Centre), Stuart Morrison (Tain), David Patrick (Dundonald Links).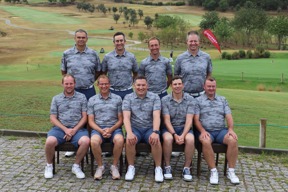 England & Wales: Ian Benson (Hindhead), Nick Duc (Holtye), Ed Goodwin (Lilley Brook), Jonathan Lupton (Close House), Ian Mowbray (Liphook), Martyn Stubbings (Seaton Carew), Michael Vandenberg (Rochford Hundred), Phil Waugh (Brampton).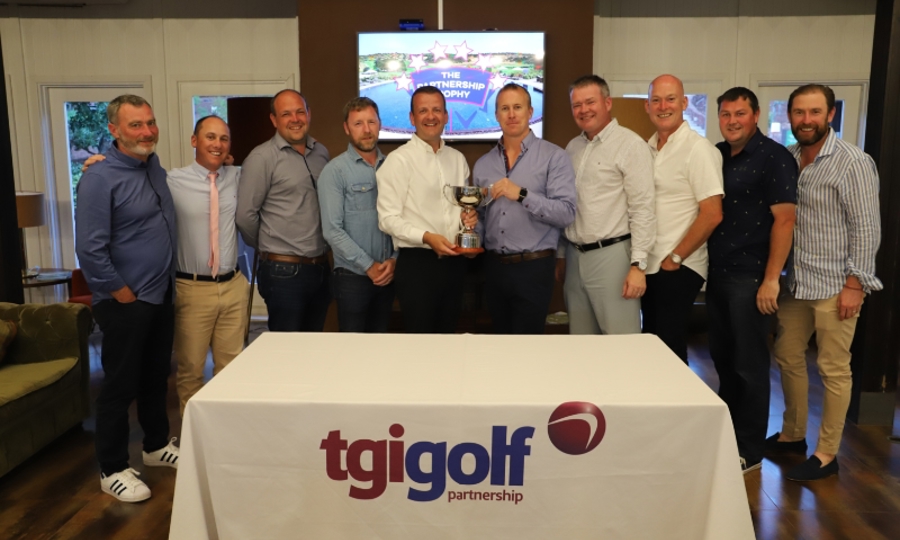 Share this