Ian Woosnam Installs SkyTrak at Home
29 March 2019
European golf legend Ian Woosnam has based his new indoor swing room around SkyTrak, golf's most affordable launch monitor and simulator.
After converting a room at home in December 2018, Woosnam has begun to use SkyTrak both to sharpen his game for tournament play, and as a source of entertainment for golfing friends.
"SkyTrak helps me to produce my best golf" said 1991 Masters champion Woosnam, who is still a regular Top 10 finisher on the Staysure Tour. "It gives me everything I need to work on my game including golf course simulation. With it I can now practice at home whenever I want. It's proven to be accurate and easy to use, and also has a wealth of choice as regards golf courses.
"It helps me to stay match-fit and keeps my game sharp before tournaments. I can also pick it up and take it with me when I travel to Barbados, where I can just set it up at my place over there – so it's the ideal launch monitor for my busy schedule."
Woosnam has been using his SkyTrak intensively in recent weeks, to prepare for playing in the Masters tournament in early April.
He said: "I needed something which I could get my numbers on, and I have been using SkyTrak to test different golf balls prior to the 2019 Staysure Tour season. It has also been useful when looking at changing shafts.
"Plus, when friends have come around to play golf, it has been absolutely great. I have a wonderful social area now at home, perfect for indoor golf, with the SkyTrak at the centre of the setup."
Call +44 (0)1844 296350, email sales@skycaddiegps.co.uk or see www.skytrakgolf.com for all details.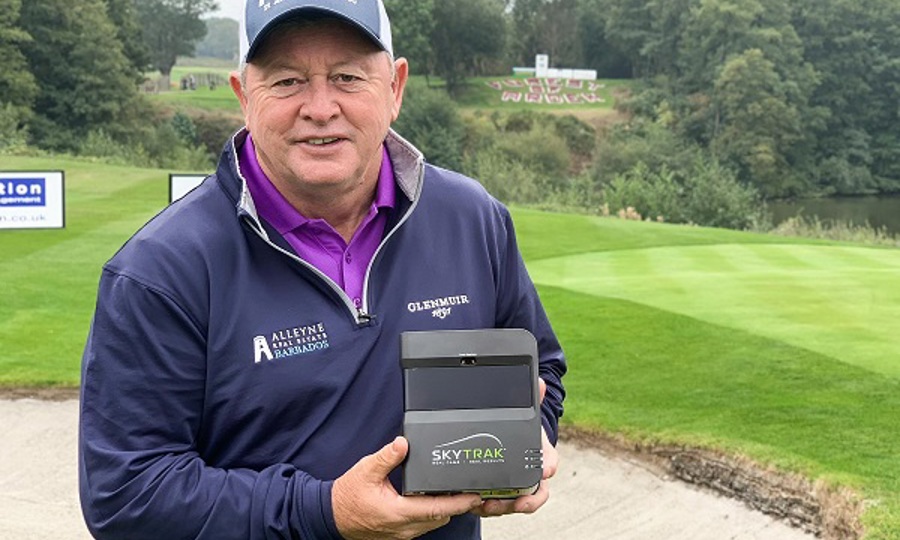 Share this