golfclubs4cash on tour from Cork to Carrickfergus
22 September 2022
Europe's biggest dealer of second-hand golf equipment returned from a week-long tour of Northern Ireland (NI) and the Republic of Ireland (ROI), respectively after delivering 20 of their ever popular and highly successful Trade in Events for TGI partners.
The team of Ross Munro, Murray Winton, and Elliot Fleming were hosted by 10 sites in ROI and 10 in NI, during a week-long trip that raised more than £120,000 of credit for customer accounts.
Golfclubs4cash Director Murray Winton commented "I'm astounded by the demand for our services, each time I come here. I can't wait for us to return next year!"
Trade in Events are a simple solution to monetising members' unwanted golf equipment and ensuring that its' value is redeemed on-site with payment made in GBP or EUR in less than 72 hours.
golfclubs4cash will be returning to Irish shores in May 2023 and are inviting booking enquiries with limited availability. If you interested in hosting a Trade in Event and would like to find out more, please contact Murray Winton.
E: Murray.winton@golfclubs4cash.co.uk
T: 07914 828284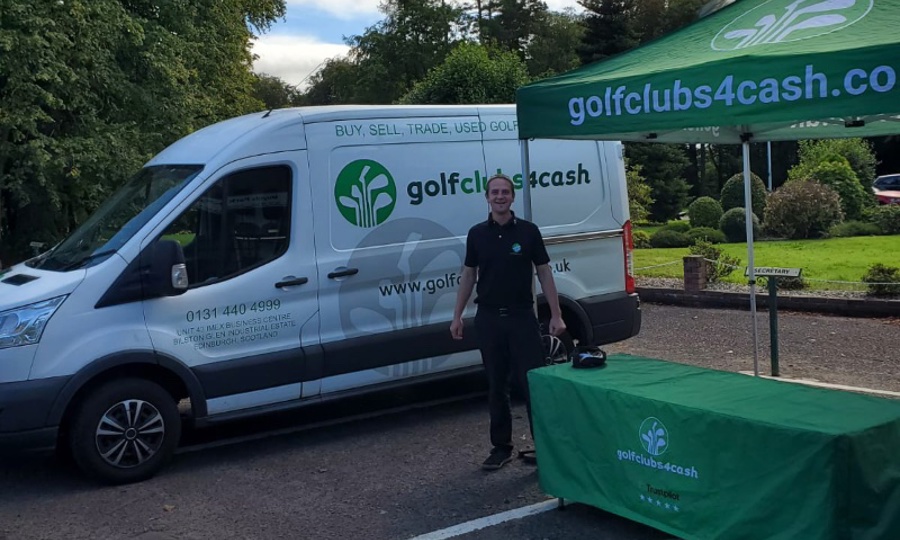 Share this