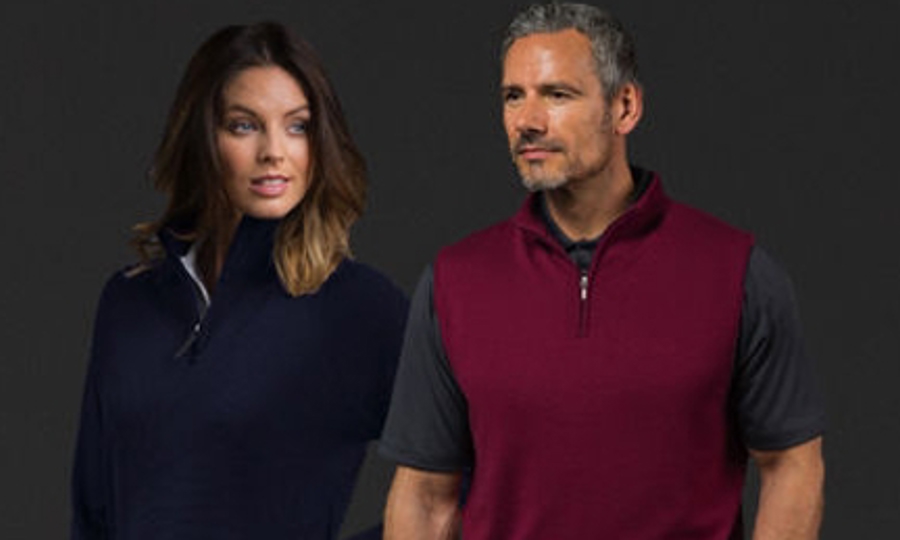 Glenbrae has reported an outstanding response to its 2018 range having increased its seasonal pre-book sales by 72%, its best ever seasonal sell in period.
Alan Purdie, Brand Director said: "We have worked extremely hard over the last two years to create a strong seasonal offering that runs alongside our all year-round stock service. Glenbrae has offered seasonal garments before but they have mainly been new colours rather than completely new styles. 
"As a brand, we have always been very good at offering our account base the flexibility of using our wide stock service range and that has not and will not change, however, two years ago we made the massive decision to introduce seasonal ranges, we felt that we had to offer our customers more variation in styles and colours than what they had been offered in the past and subsequently work began on the new ranges.
"Spring Summer 2017 was our first real seasonal launch and the results were extremely positive, it proved to everyone at the brand that we had a very loyal customer base and that they were willing to expand the Glenbrae offering in store.
"Without doubt 2017 gave us the encouragement that we needed to continue improving the offering and subsequently our thoughts instantly turned to Spring Summer 2018.
"The range for 2018 was wider and more diverse than 2017 and offered our accounts more flexibility than ever before with many of the garments being flexible and commercial enough to work as standalone pieces or indeed work as part of a colour pallet. Apart from product development we also have improved our brand assets for the sales team to work from, these included a new hard back brand brochure, stock matrix documents, revised point of sale, new garment packaging etc etc. 
"The response to the 2018 range has been incredible and it has seen the brand increase seasonal pre-book sales by 72% on our previous year performance and subsequently have our best ever seasonal sell in period. As a brand and a team, we couldn't be happier with these results, they have blown us away! it helps confirm our own beliefs that high quality knitwear done correctly is still a very strong product in the golf sector and indeed a must have product for the majority of retail outlets.
The continued support towards our brand from our existing customer base is vital and massively appreciated by everyone at Glenbrae."