Galvin Green Appoints Steve Clarke As New South East Sales Agent
17 December 2020
-Leading apparel brand looking to build new accounts with experienced salesman-
Galvin Green has appointed Steve Clarke as its new sales agent in the South East of England.
Steve, who has more than 25 years of golf industry experience having started out as an Assistant PGA Professional, serves an extensive retail customer base across Kent, Surrey, Sussex, Berkshire, Middlesex and Hampshire from his East Sussex home.
"I'm incredibly proud to become the Galvin Green sales agent in the South East and work with such a respected and innovative brand," said Steve. "There is no doubt in my mind that Galvin Green has lifted the value of the golf apparel business to the benefit of its stockists over the years and also set the industry benchmark in terms of product technology, radical designs and sustainability.
"I'm looking forward to helping increase turnover among existing customers and building new accounts in the region so they are ready to capitalise when courses reopen and the new season starts," added Steve, who was once an Area Sales Manager with both Wilson and Mizuno before becoming an independent sales agent in 2014.
Commenting on his appointment, Nicholai Stein, CEO at Galvin Green, said: "We are thrilled to welcome Steve to our UK sales team and believe that he can make a great contribution to the further growth of the brand in one of the key regions of Europe's biggest golf market.
"Steve has an impressive track record and comes highly recommended by retail customers, thanks to his knowledge of the products he represents and a great understanding of the golf market. He also shares our 'We Never Compromise' attitude towards business and it was these attributes that made him our clear choice for this important role," he added. 
The current 2020 Part Two range inspired by the stars of the galaxy includes the award-winning SHAKEDRY in stretch GORE-TEX fabric and APOLLO Paclite waterproof jackets; the stylish DOLPH hoodie; and a new eco-generation of INSULA sweaters made 100% from recycled plastic bottles like the full-zip DAMIE.
The latest range also features a wide choice of waterproof trousers in up to 17 different sizes; INTERFACE-1 hybrid jackets; long and short sleeved shirts, plus ankle length trousers in highly breathable VENTIL8 PLUS fabric with UV 20+ protection; thermal vests and leggings; and matching accessories, including snoods and hats with thermal insulation.
For more details of the 2020 Part Two range visit: www.galvingreen.com or contact Steve Clarke at steve@clarkegolf.co.uk.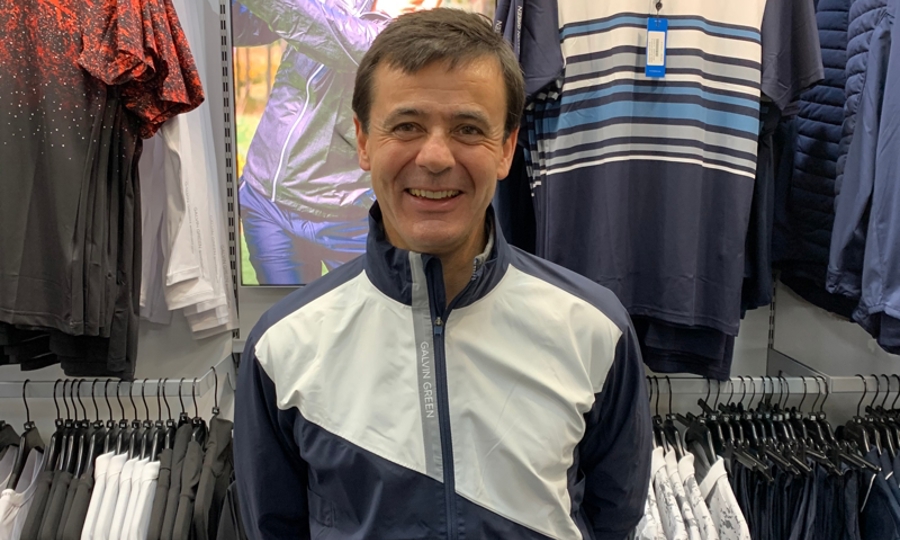 Share this