Free Carriage Through YUMAX (B2B) Portal
12 December 2019
YUMAX Golf have announced the launch of a new Business to Business web-based portal designed to provide their accounts with a range of benefits that will help keep them informed on all aspects of their business with YUMAX Golf.
Not only will accounts be able to see their order history, details on product and availability,  there is FREE carriage on all orders over £350 anywhere in the UK (COMPARED TO £500 if you order over the phone or by email)
Features of the portal include:
Place orders 24/7
See confirmation of orders on screen
View product availability in all categories
Access product information and pricing
See which discounts are being applied to your account
Access seasonal promotions
View past order history
Add PO numbers at checkout for easy accounting
Facility to update account details 24/7 
Add delivery instructions
FREE carriage on orders over £350
Once an order has been placed an immediate confirmation email goes out outlining the details of the order.
The system has been designed to make ordering and replenishing stock as quick and as easy as possible and after exhaustive testing we are pleased to make it available to ALL of our accounts purchasing Bushnell, CamelBak and Horizon Socks.
To receive your log in details or to find out more information email james.pert@yumaxgolf.com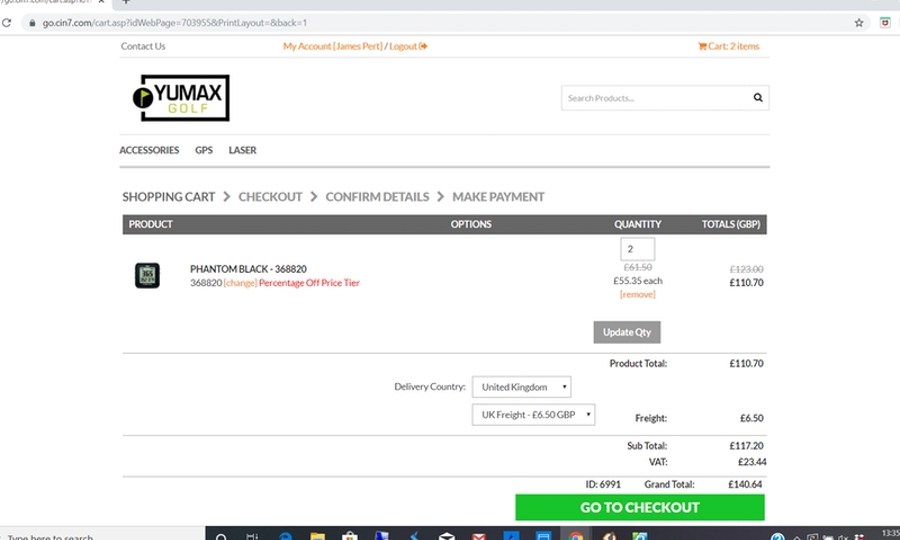 Share this