Foresight Opens First UK Total Range Venue
30 April 2021
Foresight has opened its first UK Total Range venue at Norwich Family Golf Centre, offering cutting-edge performance and entertainment technology, suitable for players of every age and skill level.
With the goal of bringing a new dimension to their practice facilities and to provide the ultimate driving range experience to the widest possible audience, Norwich Family Golf Centre decided to invest in the Foresight Sports Technology across eight of their driving range bays.
The Total Range solution is built around Foresight Sports' industry-leading launch monitor, the GCQuad. Giving customers access to the same launch monitor data that is trusted by the world's best players - evidenced by 9 of the top 10 players in the OWGR using the GCQuad on the range and on the course at the 2021 Masters.                                                                                                                                    The GCQuad is combined with a host of performance entertainment software providing the opportunity to play some of the world's best golf courses, skills challenges and competitions. The software also boasts an exact digital replica of Norwich Family Golf Centre's driving range, delivering an unmatched level of precision, variety, and pure entertainment value.
Norwich Family Golf is the first facility in the UK to install Total Range; they join a host of other premium facilities worldwide to put their trust in Foresight Sports driving range technology.
According to Jamie Goose, Director of the Bawburgh group who own Norwich Family Golf Centre, the premier range is now the perfect venue for customers to practice and, for the first time, track their progress;
"It certainly has something for everyone, beginners to professionals, families and children, it provides an experience for everyone to enjoy. The software even allows golfers to have their own FSX Live account, that means all the shots they record during a session on the range will be stored within their online account and can be viewed at any time – so customers can truly see how their game is progressing."
All eight of the Total Range Bays will be utilising Foresight Sports' ultra-high-speed camera technology, as well as a large touchscreen console that allows players to see real-time performance feedback and access a library of world-class champion courses, games and skill-building challenges. Competing friends and family can also keep track of their game results via a widescreen monitor located behind each bay.
For more information on the Total Range Facility please CLICK HERE
For more information about Foresight Sports' launch monitors and simulators call 01483 319 110 or email comms@foresightsports.eu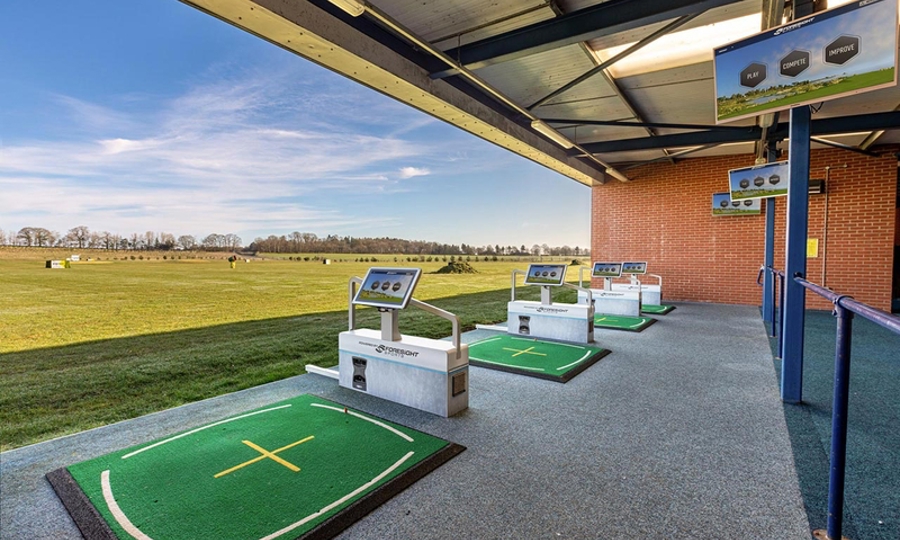 Share this