FJ Unveil Limited Edition FJ Flex LE3 Footwear
21 August 2020
FootJoy, have added to the popular FJ FLEX franchise with a new, limited edition spikeless shoe, FJ FLEX LE3.
Following in the footsteps of FLEX LE1 and LE2, FJ continue to push forward in golf fashion and innovation in the form of FJ FLEX LE3
The on and off-course versatility of FLEX is combined with a unique 3D moulded foam upper design that features a stretch fabric and non-waterproof cover. This delivers over the foot comfort and a modern on trend look.
FEATURES:

'River Rock' FitBed for Additional Comfort
Camo effect rubber Versa-Trax outsole delivers outstanding on and off course traction
Soft and supportive EVA midsole provides soft, cushioned ride

FJ FLEX LE3 is available in the following colour options:

Men's – ALL OVER NAVY and ALL OVER GREY  
Women's -  ALL OVER NAVY and ALL OVER GREY

SRP: £99.99
Check out the Limited Editions video on FJ University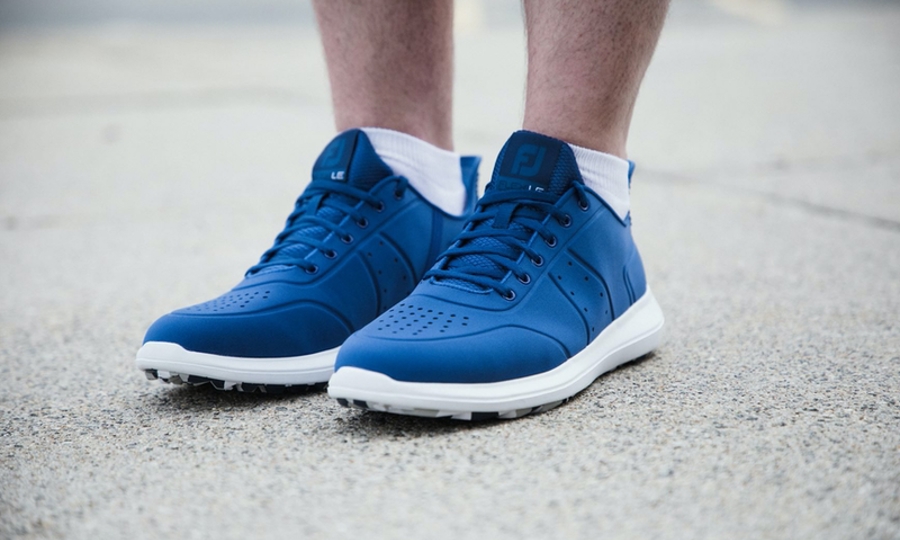 Share this