Ecovessel - Take A Stand
27 February 2020
EcoVessel has a simple goal in mind, to replace wasteful, single-use plastic bottles with insulated bottles made from stainless steel. Bottles that can keep your coffee steaming hot and bottles that can keep your water icy cold. From those beginnings, EcoVessel has become so much more.
The damage caused by single use plastics to the environment is at its worst, great steps are already being taken such as The Open Water Initiative at Royal Portrush last year which banned the use of single use bottles. Change has already begun in the Golf Industry with clubs banning the sale of plastic water bottles and even introducing filtered water stations in clubhouses.
Ecovessel's signature Tri-Max Triple Insulated bottles feature a 3-piece construction to provide superior insulation with a copper inner to evenly maintain the temperature throughout the bottle, the classic design Aspen vessel for example will keep your drink up to 100 hours cold and 20 hours hot, plenty to see you through a round of golf!
The full range can be laser engraved with your logo and even members names! All golfers love a personal touch and to represent their club, with Ecovessel these are not just for use on the course but also in everyday life whether at the gym, office or at home!
Not only is this something that can be appreciated by golfers but also contributes to keeping courses clear of plastic across the country, a change to be proud of!
To find out more about the range and personalisation contact JS International on:
T: 01923 209 440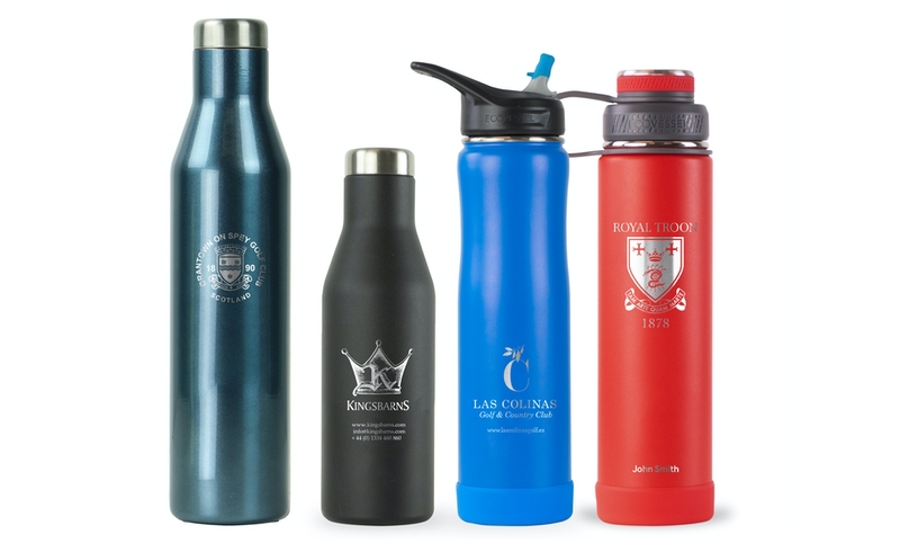 Share this