COBRA Invites Golfers to Enter the Speedzone
22 November 2019
Cobra Golf has introduced its new SPEEDZONE Drivers – the company's fastest and most powerful drivers to date. Taking inspiration from design attributes of the fastest cars in the world, COBRA optimised six unique zones of performance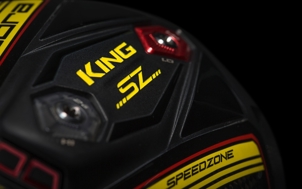 to deliver unrivalled speed and distance in two new drivers, the KING SPEEDZONE and the KING SPEEDZONE XTREME.  Like a race car, every component from the internal chassis design to the exterior shaping was engineered to maximise power output. Below is a rundown of the six zones of performance COBRA delivers in its 2020 SPEEDZONE Driver line. 
POWER ZONE – CNC Infinity Milled Face - the face is the engine of the driver and is crucial for generating speed. Using the only CNC Milled Face in a driver, COBRA has expanded the milled area of the face by 95% enabling them to control face & leading-edge thickness. Face and perimeter curvature can be up to 5 times more precise than traditional face polishing. In addition, every face is 100% inspected to ensure a larger SPEEDZONE across the face for maximum ball speed.
STRENGTH ZONE - COBRA's SPEEDZONE drivers feature a new Titanium T-Bar Speed Chassis. COBRA engineers removed unnecessary titanium to create more discretionary weight while maintaining a strong structure designed to withstand high speed collisions. The discretionary weight is utilised to create low CG and high inertia resulting in fast, forgiving performance.
LIGHT ZONE – The new SPEEDZONE chassis allows for more carbon fibre than ever before. A 360 Carbon Wrap Crown design makes up 50% of the driver body, providing ample stiffness and support to the chassis while saving 25 grams of discretionary weight. That weight has been repositioned low and back and around the perimeter where it is needed most.
LOW CG ZONE – Low CG is essential for driver performance, delivering maximum ball speed, higher launch & low spin. In the KING SPEEDZONE driver, COBRA continues to deliver a low CG for optimal performance, similar to the 2019 SPEEDBACK driver. In the SPEEDZONE driver, 69 grams of mass (vs. 40 in SPEEDBACK) has been strategically positioned low in the driver for optimal launch conditions.
AERO ZONE – combining aerodynamics with a low centre of gravity continues to be a strength that COBRA delivers with its drivers. The new SPEEDZONE shaping harnesses airflow for maximum drag reduction and increased clubhead speed.
STABILITY ZONE – High speed stability is both important in racing and in driver performance. SPEEDZONE's High MOI Design positions weight away from the centre of the head to maximise stability on off-centre hits for longer, straighter drives.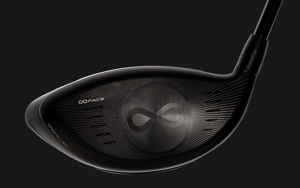 Appealing to a wide range of golfing ability levels, COBRA offers two distinct driver models in the SPEEDZONE equipment family.  The KING SPEEDZONE Driver (£349) offers a traditional shape profile with front to back CG adjustability allowing better players to work the ball with ease and fine tune launch and low spin without sacrificing forgiveness. The KING SPEEDZONE XTREME Driver (£349) is perfect for golfers who are looking for a consistent, straight trajectory with maximum forgiveness on off-centre hits. As COBRA's more forgiving option XTREME features a slightly larger shape profile with more perimeter weighting and a 17-gram tungsten weight that sits behind the rear exhaust pipe design to achieve the company's highest measured MOI to date.
"Our new KING SPEEDZONE drivers emphatically answered the question we are always asked – can you really improve the driver any further and stay within the rules of golf?  That answer is yes," said Tom Olsavsky, VP of R&D for COBRA Golf. "By approaching design the same way you would if you were trying to create the world's fastest cars, we left nothing on the table in terms of speed considerations.  With our six zones of performance, SPEEDZONE is the fastest driver that we have ever produced."
Both the 9° and 10.5° driver are available in a Tour Length offering, featuring a shorter shaft length (44.50") and a 6g and 18g weight in the front and back to dial in swing weight. Inspired by Rickie Fowler's 43.50" driver, the Tour Length model is designed to deliver maximum accuracy and precision without sacrificing distance. 
Each driver is available in the golfer's choice of Gloss Black/Yellow or Matte Black/White head colors (SPEEDZONE XTREME Women's is available in Gloss Black/Rose Gold) and comes equipped with a Lamkin Crossline (58+) Connect – Black grip and 4 premium aftermarket shaft options: a high-launch/mid-spin UST Helium (4 F2– A-Flex or 5 F3– Regular Flex); a mid-launch/mid spin Tensei CK AV Blue 65 (Stiff and Regular); a mid-launch/low spin Project X HZRDUS Smoke Yellow 60 (X-Stiff and Stiff); or the low launch/low spin Aldila Rogue Silver 60 (X-Stiff, Stiff).  In addition, 20+ no-charge premium shaft upgrades are available through custom.
The 2020 KING SPEEDZONE Drivers (along with the full KING SPEEDZONE family of products including irons, fairways and hybrids) will continue to employ COBRA CONNECT Powered by Arccos, the award-winning smart golf system that helps players of all skill levels make smarter, data-driven decisions. Electronically enabled sensors are embedded into the grip, automatically recording the distance and accuracy of every shot so golfers can track performance round-to-round and use analysis to improve practice sessions. Golfers also have access to Arccos Caddie, which utilizes Artificial Intelligence to make better on-course decisions for lower scores. Golfers who use Arcoss Caddie typically improve, on average, 3.6 strokes on their handicap in the first year.
All SPEEDZONE products are available at retail, January 24, 2020. For more information on the full KING SPEEDZONE family visit, www.cobragolf.co.uk.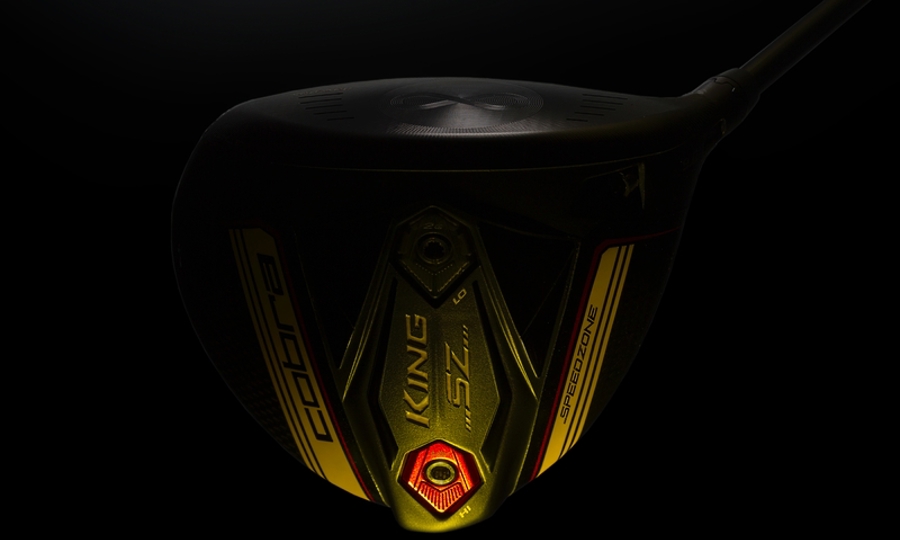 Share this