Clicgear 4.0 - New & Improved
13 February 2020
The long-anticipated Model 4.0 by Clicgear has officially been launched, moving on from the hugely successful 3.5 range the 4.0 is keeping the best features of the previous model and upgrading the overall performance and aesthetics!
The new 4.0 is available in 7 colourways with new optional coloured trim kits, now made from silicone for longer lasting use and durability. This allows full customisation of your trolley with 42 variations on offer and this doesn't even include the wheel kits!
Improvements have been made to the frame with an Adjustable Upper Saddle meaning regardless of cart, stand or tour bag this will fit nice and snug. The Lower Saddle has also been raised to provide extra clearance between the front wheel for ease of use.
At the top end a scorecard and pencil holder has been added to the centre console along with a lid lock to keep this securely closed. This also comes with an umbrella holder and silicone strap to hold your umbrella in place.
Lastly adjustments have been made to the locking of the front wheel ensuring minimal movement and secure alignment keeping your trolley on track!
For more information and requests contact JS International on:
T: 01923 209 440
E: sales@jsint.com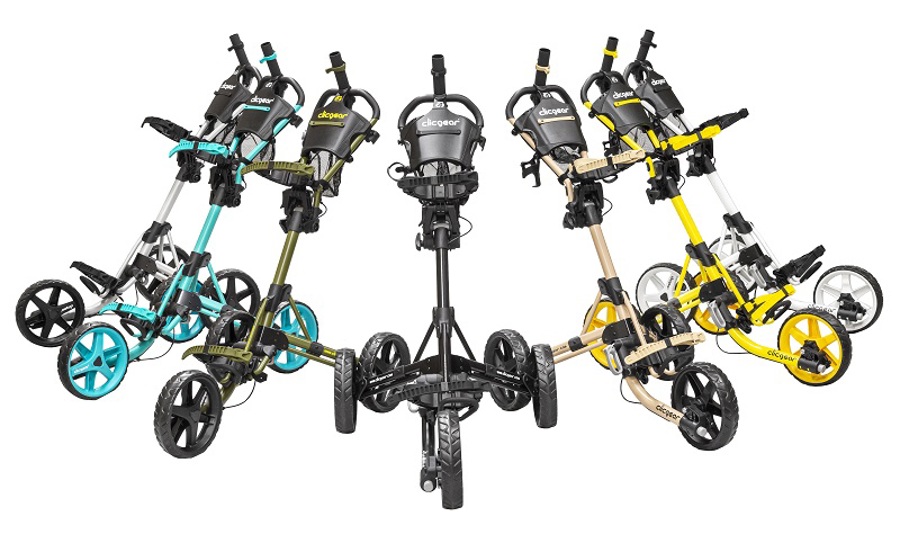 Share this