Card Payment Option with Dojo
12 November 2021
The world of card payment providers can be a bit of a minefield with so many options out there and it's not always possible to choose as you're not always comparing apples with apples.
What you gain as a benefit with one, you might lose in another, so it's all about finding a company that is best for your business.
We have teamed up with Dojo to explore what our Partners require. Following some trials with Partners – including a number of our board members – we have found the service excellent and are delighted to bring them on board as a service provider.
They have outstanding customer service and support available and have a policy in place where they can help you buy out your current contract should you wish to switch.
Take a look at the information below to find out more and give them a call today for a quote.
Connect & Conquer With Turbocharged Payments
When it comes to running a business, we know it pays to have speedy service. So what if you could serve your customers faster than ever?
Say hello to Dojo. We've teamed up with them to offer sleek and powerful card machines for reliable, fast, and secure payments.
Less queues, happier customers
Dojo processes payments 80% faster than the industry average. So your customers can spend less time waiting around.
Process payments on the go
With a Dojo Go in hand, you can print and split the bill, accept gratuity and settle up while on the move.
Market-leading security
Our card machines come with point-to-point encryption – the world's most secure payment encryption.
Next working day transfers
Receive your takings the next working day from 10am – faster than any other provider as standard.
Integrated payments
Connect your EPOS and card machine in the cloud to serve customers quicker and cash up faster.
Seven-day tech support
Our technical experts are on hand to help with any issues – seven days a week, 8am to 11pm.
Get super fast payments – contact your Retail Consultant today
To ensure the best possible service when enquiring please have the following information ready when contacting your Retail Consultant, as this will help the team at Dojo put together the best possible package:
Name
Business Name
Email address
Mobile and landline phone numbers
Postcode
Notes (E.g who your existing payments provider is, what your requirements are such as '2 chip and pin machines, how many outlets do you have etc).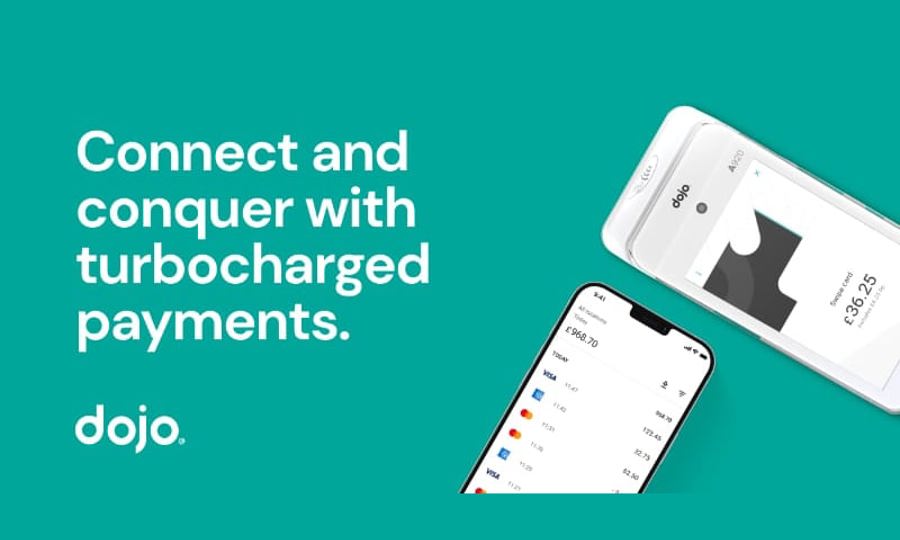 Share this